Our story
Launched in 2019, Cultivator powered by Conexus (Cultivator) was built to create an innovation hub that provided the programming, resources, mentorship, funding, and space for founders to accelerate the growth of local tech startups. Founded by Conexus Credit Union (Conexus), we're Canada's first credit union-led tech incubator, located in Regina, Saskatchewan
Conexus is no stranger to innovation. As a forward-thinking credit union, it's continually looking for new ways to support its members and communities. Looking back at Saskatchewan's entrepreneurial landscape just a few years ago, there weren't many resources, funding, or space to help local startups launch, grow, and scale their businesses globally, causing many founders to leave the province. Conexus created Cultivator to reduce the barriers founders were facing, and create a hub to accelerate the growth of startups right here at home.

Our purpose
To improve the economic well-being of Saskatchewan by helping launch and grow innovative local and national startups, keeping founders at the core of everything we do.
With a founder-first mandate, we're here to support our founders and prove that the Canadian prairies aren't just a place to be from, but a place to be. We do this through:
Coaching
Mentorship
Product development
Customer discovery
Investor readiness
Space
Perks and discounts
Hiring support
As a result, we:
Remove the barriers to launching and growing an innovative startup company in Saskatchewan.
Allow founders and startups access to a world-class incubator and accelerator programming, space, and resources.
Connect the local and global innovation and startup ecosystems.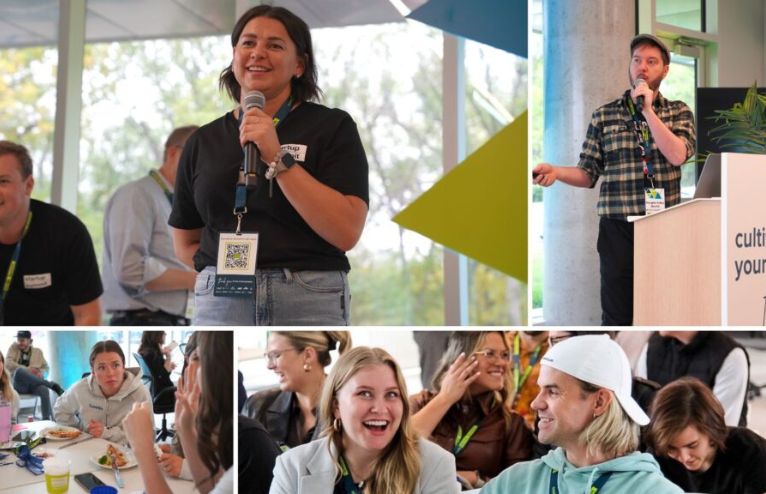 Attend a Cultivator event
We host a number of events throughout the year including 24 Hour Startups, Startup Summit and more.