AGTECH ACCELERATOR Cohort 2 Kick-off Week
March 20 – 24 marked the kickoff of our second cohort taking part in our AGTECH ACCELERATOR program!
Along with our founding partners, Economic Development Regina, and Emmertech, we are bringing together arguably the most innovative and high-growth agtech companies from around the world to further solidify Saskatchewan as a global hub for agtech investment, commercialization, and job creation. Our HQ hosted companies from across Canada, Australia, and the UK, and we made sure to give them a taste of the best that Saskatchewan has to offer… especially in that cold winter weather!
"The grass is greener where you water it"… and from what we can tell the AGTECH ACCELERATOR Cohort 2 companies got their fair share of irrigation during last week's kick-off of the program! We showered them with a wide variety of events, content, mentorship, and networking… these founders may have felt that they were drinking right from the firehose!! 
Check out what these world-class founders did during cohort 2 kickoff week in Regina…

Day 1
Following a quick summary of the program logistics, we headed straight for one of YQR's biggest attractions… Mosaic Stadium!
The Thrive Wealth Suites at the stadium were the perfect setting for mentor madness among industry experts and agtech gurus from across North America. In the midst of the madness, founders attended Todd Klink and Jay Bradshaw's intimate speaker sessions.

The founders received a VIP experience tour of the stadium from two-time Grey Cup champion Zach Evans, an ex-Regina Roughrider.

At the end of a busy day of mentorship and a few thousand steps around the stadium, the founders stopped at the AGT Food Lounge. Here is where we hosted a 'Sask Supper' welcoming partners, supporters, and the community of the AGTECH ACCELERATOR for an intimate and tasty dinner to close out day 1 of programming. This meal was generously sponsored by our partners at REAL.

Day 2
As some founders were still recovering from jetlag and overflowing plates at the 'Sask Supper', day 2 arrived bright and early for founders waking up at our host accommodations: The Hotel Saskatchewan. With coffee in hand, the founders filled the HQ with excitement and energy to get into another day full of programming. In the morning, cohort 2 attended a few speaker sessions covering everything from raising capital in 2023 to all you need to know about agriculture law. While enjoying lunch with agtech moguls Kristjan Hebert and Kim Mcconnell, the founders enjoyed their first lunch provided by Legacy Catering. Kim + Kristjan kept the founders engaged and entertained with their fireside chat, keeping things real and honest.
As programming came to an end for the day, founders were again treated to a variety of industry experts and gurus to participate in mentor madness. Our next stop was PATH Cowork, the home of one of our founding partners, Economic Development Regina, where we enjoyed the Local Legends Dinner, which featured food and beer from Lancaster Taphouse, as well as locally brewed hops and cocktails.

If you thought we couldn't pack more into a day, you were wrong! Following the Local Legends dinner, founders were bussed over to the Caledonian Curling Club to test their skills… and balance. After splitting into teams, founders and guest mentors rallied through a quick curling bonspiel. Our founders from Australia and the UK were in a whole territory– but that didn't stop them from getting down and 'hurrying hard'!

Day 3
Megz Reynolds brought the energy as the first speaker on day 3! Covering government grants and mental health, Megz shared her expertise with the cohort.
Following Megz, Travis Martin took the main stage in front of the cohort covering content marketing in the ag space.
Last, but certainly not least, Terry Aberhart, shared his many years of agricultural experience and wisdom with the cohort.

After a full day of programming, it was time for the Community Social hosted at the Hotel Saskatchewan! Those in the agtech and general tech community were welcome to attend and hear from the founders themselves about the problems they are solving for the agriculture industry. This also served as a teaser for the founders who are set to pitch their companies on the main stage at Canada's Farm Show in June. Following the founders' pitches at the Community Social, the evening was filled with cocktails and connections.

Day 4
The industry was the focus of Thursday. The event started with some industry round tables where we welcomed some special guests, which consisted of industry experts and producers, to discuss any and all problems they were experiencing and what could be done to resolve them. What happened next may not surprise you… Yes, you guessed it… we hosted ANOTHER mentor maddness! This time, the founders met one to one with experts in the field and a variety of Saskatchewan producers.
As an extension of our industry-themed day, we concluded Thursday with our Million Acres dinner located at Crave Kitchen and Wine Bar with members of our Million Acres program to connect with the founders of the AGTECH ACCELERATOR.

Day 5
As founders settled in for the 5th and final day of the kickoff week, spirits were high as they filled the room. Ending the week on a deep and personal note, founders connected with one another during the 'founder confidential' workshops. When it comes to being a founder, it is often other founders who can lend the most valuable advice or insights into the daily challenges startups face. This top-secret session creates a strong bond for founders moving forward in the program.
Sending the founders off on the final day was bittersweet. After a long week of "working ON their business, instead of IN their business", everyone was eager to return to their companies and share what they had learned with their colleagues.
It took a lot to pull this kickoff week together. From our team, but most importantly, from all of the founders, we could not be more grateful for all of our partnerships that have supported the mission of accelerating agtech and believing in "BIG DREAMS FROM GRASS ROOTS!"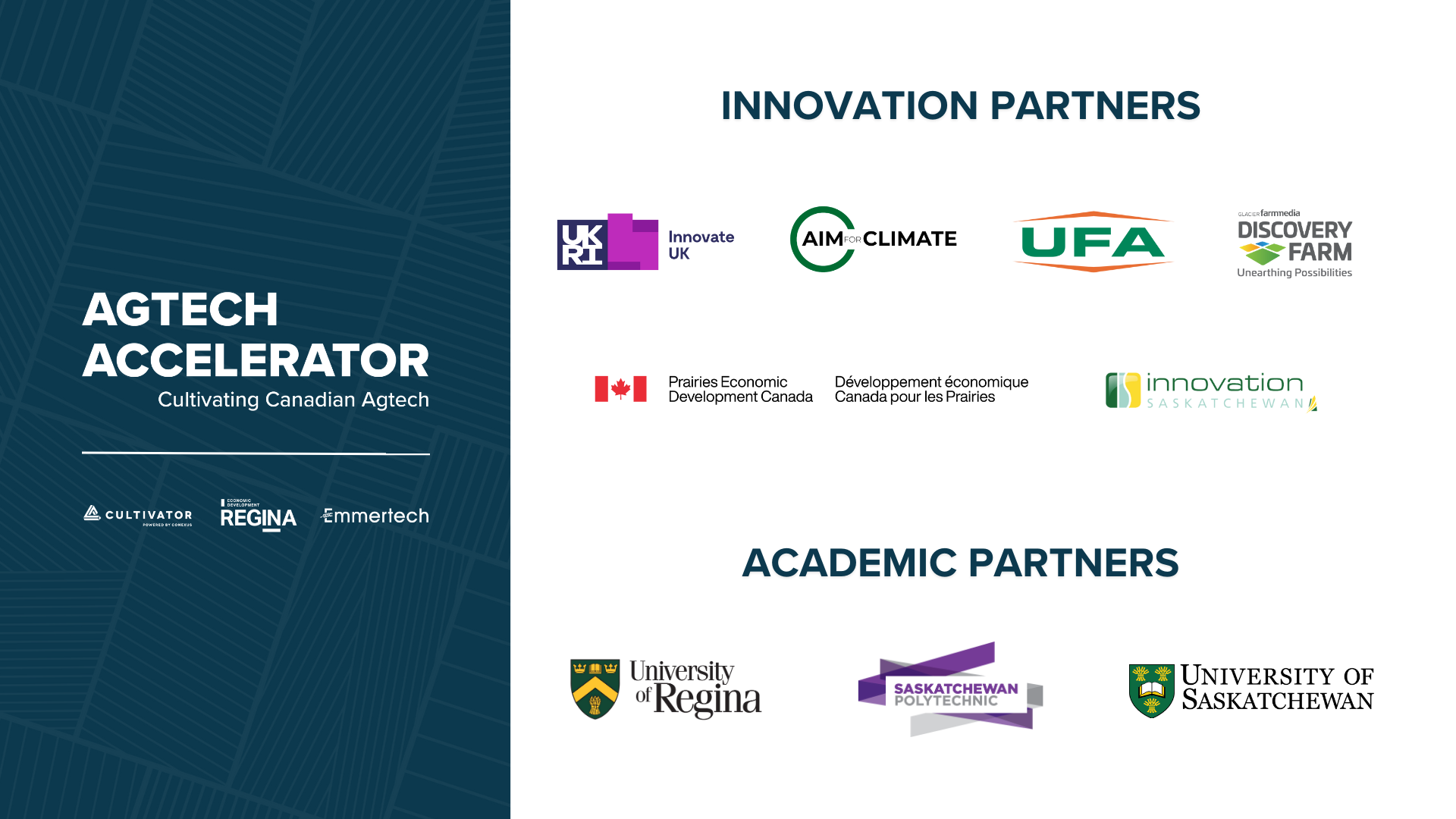 An additional thank you to the following members of our community who took the kickoff experience to another level: