Jordan McFarlen closes a chapter at Cultivator as Incubator Manager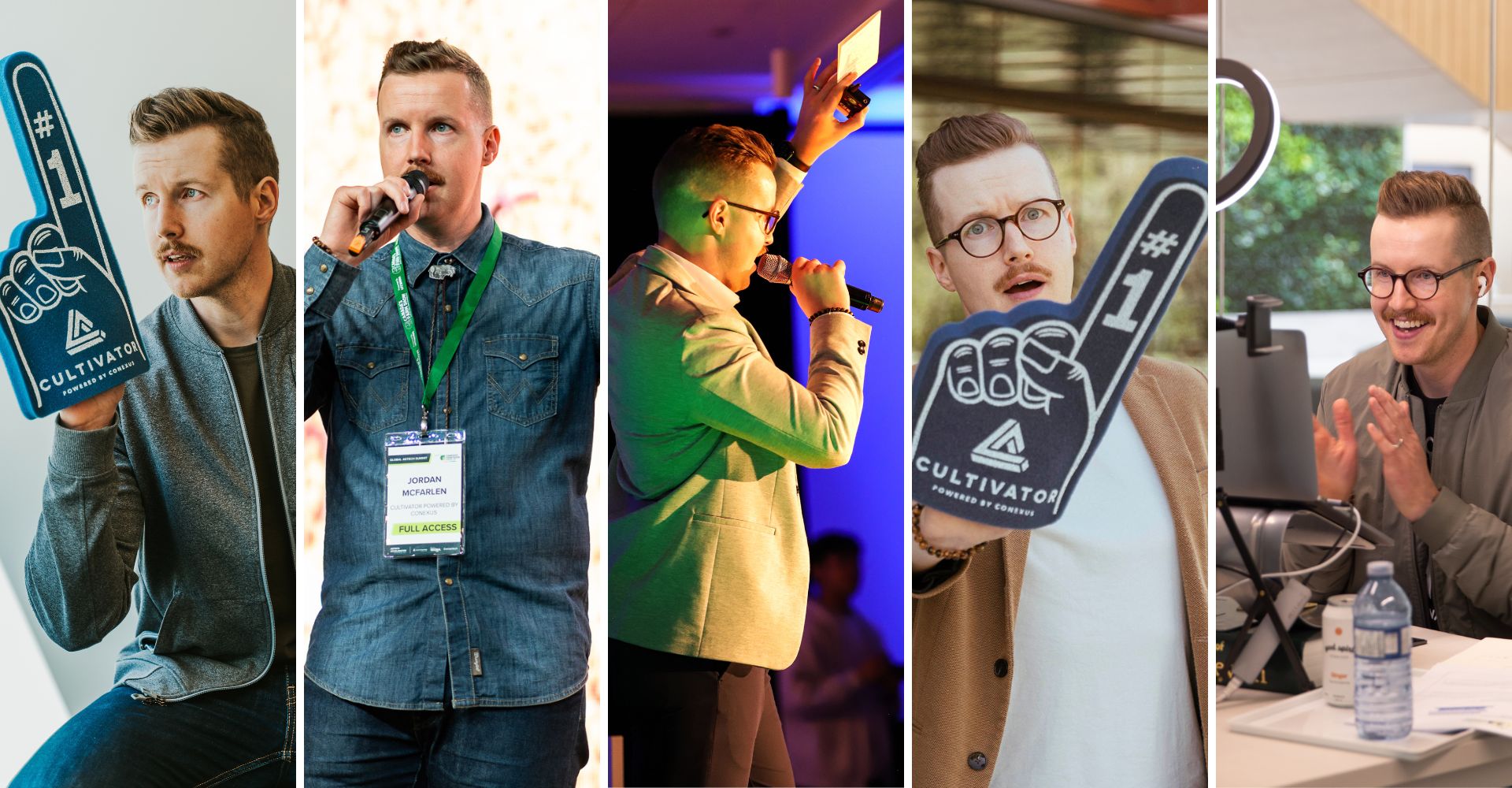 If you know Jordan, you know he has some quick one-liners, and endless optimism for Cultivator Startups…sharing the hype each day with founders and always controlling the energy of the room with his infinite positivity. Jordan likes to think BIG and GO BIG! It's only fitting that JM (as many close founders and teammates call him) takes the next step in his career and continues growing.
Our Cultivator team wanted to take a moment to express our heartfelt gratitude to Jordan and his incredible contribution to building and supporting Cultivator from day one. Jordan's dedication and leadership over the past 5 years have undeniably left a lasting impact on both the organization and the wider ecosystem. His commitment to serving founders and nurturing innovation has transformed Cultivator into something truly remarkable. Jordan's vision and hard work have set the stage for countless success stories in the years to come.
On September 15, 2023, Jordan's last day as Incubator Manager of Cultivator, founders and community members from across the tech ecosystem gathered to listen to a reflective fireside chat, led by Cultivator SCALE founder: Serese Selanders, CEO and Founder of SolusGuard.
With a touch of humour and nostalgia, Jordan shed some light on the humble beginnings of the incubator, comparing the world of startups to open gyms in basketball and training for a big championship. Jordan took us back to the early days and evolution of Cultivator sharing the process of the inception of a groundbreaking project for Conexus Credit Union and unveiling the intriguing process of selecting a name that would eventually shape our identity.
As moderator, Serese was able to draw some parallels from Jordan's background as a high school teacher (and now new father to a baby boy) and how it intersects with his role of nurturing the dreams of founders. Jordan compared the unjaded optimism of high school students to founders motioning to the group: "I think we're fortunate to work with founders who, all of you in this room, are crazy enough and optimistic enough, and are taking a chance — showing that you all believe in breakthroughs. For somebody to think that they can change retail, logistics tech, or they can change camp management and delivery, you've got that belief and that conviction, I think that's what is so… amazing about this job, is every day you walk into a bunch of people that are extremely inspiring. We know that you're all hitting, highs and low points overfills my cup." 
Here are a few quotes we captured during the founders' Q+A with Jordan…
"We were doing something that no credit union has ever done before, so inevitably, there's not a playbook as to how to do that. And so, I think I always just tried to steal that advice that was being given to founders and apply it to us, in our own way. Um, you know, so like, it's not super unconventional, but it's like, talk to customers."
"I have the most admiration for founders. I feel like the founders are the ones in the arena. And we have front-row seats cheering them on. I think Kyle Folk maybe used this analogy the other day, which was… we're in the splash zone."
"The team has been so amazing, it's the people that make it special. I appreciate everybody that let us be a part of their startup journey. There's nothing here without the people. This is just like a fancy building with an exposed ceiling and floor… It's nice, but if the people aren't here… None of this stuff matters, right? So all of you that took a chance on us… Especially in those early days when no one else had validated it. In the early days, like, we didn't help anybody yet, we didn't have that history, so people were like, we'll give you our blind trust and take a chance on you."
"I think that's what gets me the most fired up, the story's still young, the best is yet to come."
On behalf of the founders, Serese concluded the gathering with a presentation of a golden Cultivator plaque to Jordan. The gold plaques have been used to signify cultivator companies when they have completed their programming at Cultivator and are moving on from the incubator. Serese explained: "Accelerators and incubators are intended to be, a part of the journey, not the destination. The goal is to eventually move on. I think the words we heard today of hope and inspiration, shared amongst some of the people you have worked closest with over the years, is the perfect summary of Jordan. Thank you for everything you've done on behalf of all of us here today. We could not do this without you. We are so proud of you. You are a bright light. You are in our hearts. Thank you."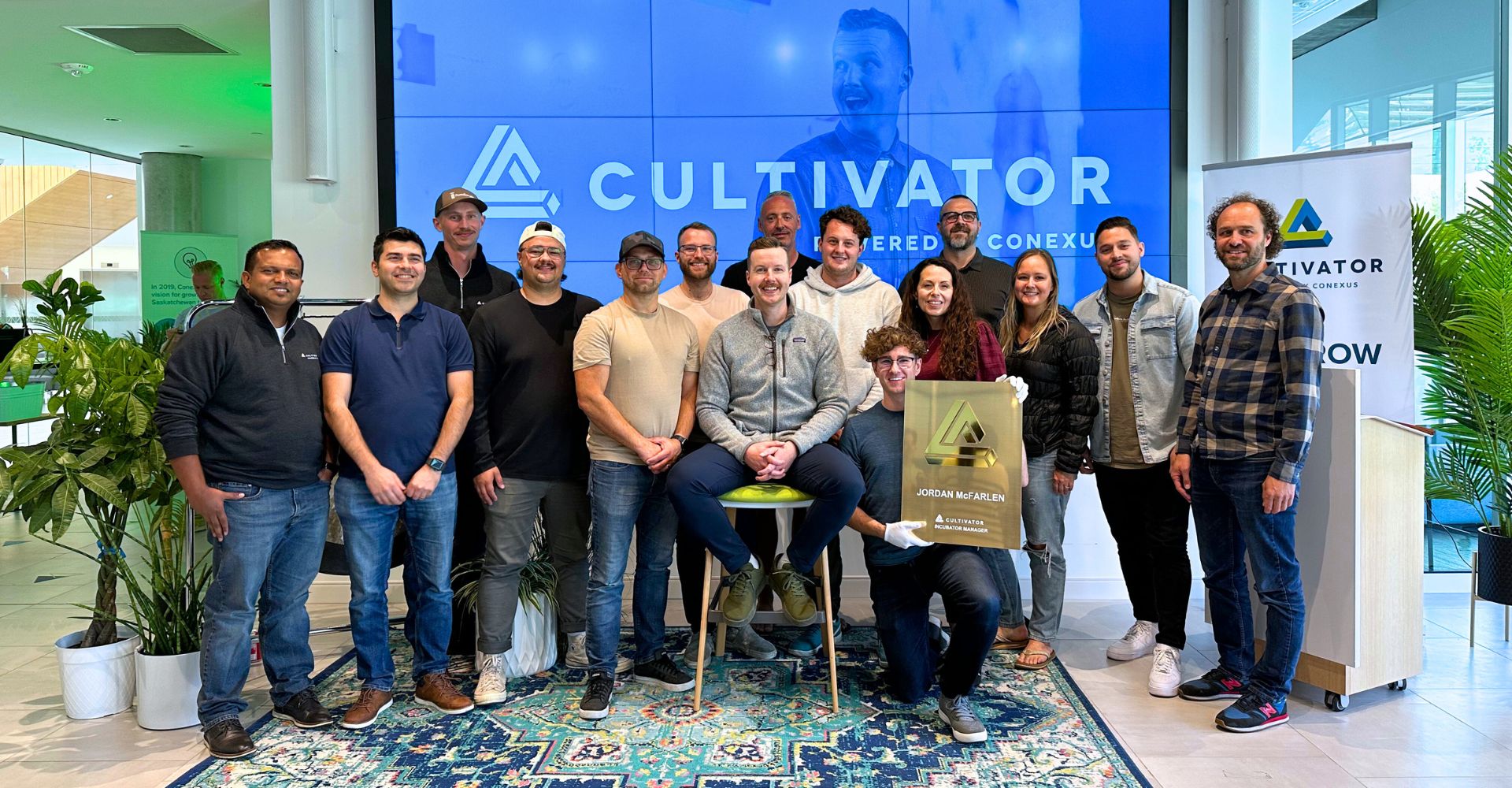 What's next for Jordan?