Offstreet shares their secrets to success on the road to raising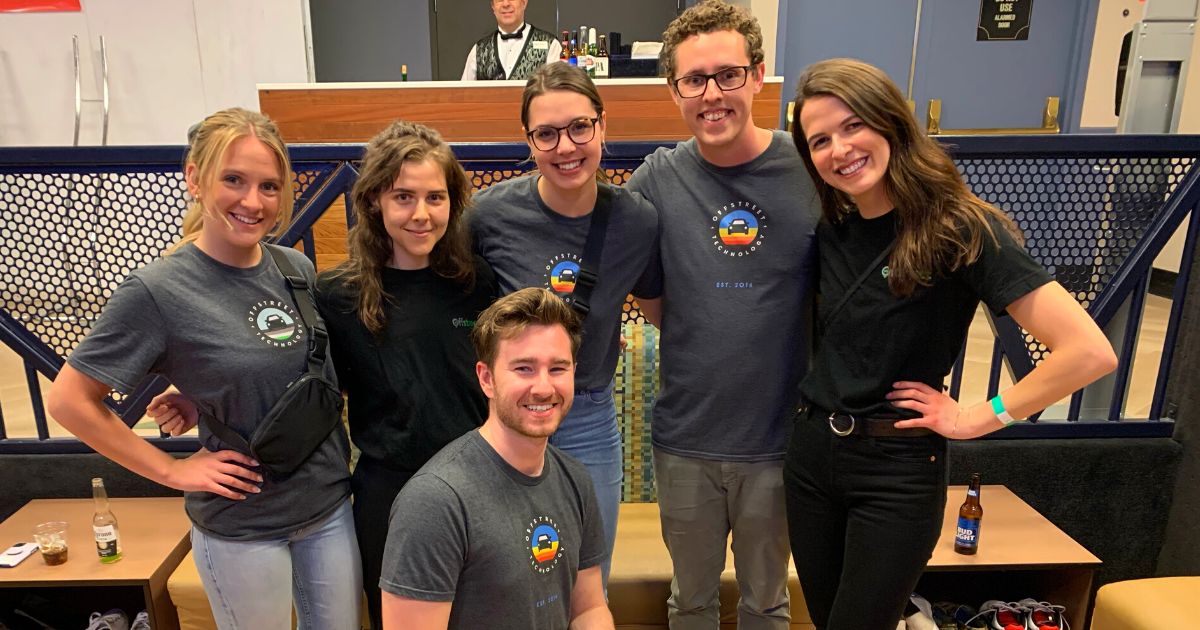 Coming off of a huge win at the StartupTNT Investment Summit VI, we wanted to sit down with Offstreet Co-founders Matt Fahlman and Kyle Smyth to see what drives their success, and what is on the roadmap for 2023.
Sit down, buckle in, and put it in park, because this is a feature you don't want to miss.
Tell us about Offstreet – who you are, who is involved , and how your team is currently structured.
Offstreet is a business-to-business enterprise software-as-a-service company formed by Matt Fahlman and Kyle Smyth and is based in Regina, Saskatchewan. We are a small team, but growing quickly. We have 10 elite individuals, building solutions that allow organizations to transition to a digital, license-plate-based parking operation. We specialize in an area of parking called "validations". Validation is the right to park somewhere that is either complimentary or discounted. Our target market is primarily university campuses.
When did you first come up with the idea for Offstreet? What problem are you solving and how were you inspired to find a solution?
Offstreet started as a "parking share" app, like AirBnB but for parking spaces. It was well received, but the unit economics and the complexities of managing parking spaces in various locations were difficult to manage. A feature in the Regina Leader-Post led to an introduction to a parking operator in Edmonton. They pitched us the idea of pivoting to solve the parking "validation" problem – as there were no good solutions on the market for license plate-based validations.
What impact is Offstreet making? Who is using your technology, and where are you seeing the most demand for your product?
At the moment, universities are the perfect match for our products. They are large entities, usually with many parking lots, scattered throughout one or more campuses. And they all require a mixture of paid, discounted, and complimentary parking.
For example…

Staff receive parking permits, at a discounted rate, usually via payroll deduction, so they can park in specific lots perpetually and don't pay directlyVisitors pay hourly for specific zones
Unique visitors will have their parking paid for by a department, like a guest lecturer in the engineering faculty. The lecturer won't pay, but the department will
Students pay for permits on a semester basis
Contractors and facilities management need access to all parking lots for free, but license plates must be tracked and audited to avoid potential abuse

These are all issues our software was designed to solve– superior to any of our competitors.
What's it like to be part of Cultivator? Tell us a bit about your experience and how Cultivator has impacted Offstreet's journey…
Offstreet was formed less than a year before the Cultivator was. For the first 10 months, we worked out of Kyle's living, dining, and spare bedrooms (including employees). Luckily, Cultivator opened, and from day one we were able to base our operations in the office space Conexus made available with the opening of Cultivator. It's difficult to quantify the impact Cultivator has had on Offstreet, as it has become integral to our company. To oversimplify, the most significant impact would be creating a startup community. A community means we have a talent pool to hire from, mentors to learn from, investors for capital, peers for support, and a place we can call home.
Without Cultivator, our company would likely not be based or headquartered in Regina.
As a Cultivator SCALE company, what are your goals heading into 2023?
Refine and rebuild our product offerings
We have a great product that our customers love, but it can get better. We practice customer-driven development, which means we actively build solutions to our customer's problems. But this creates a lot of bloat, which makes the product less easy to use. We plan to consolidate several key features to streamline our core competency, making the product easier to use and communicate, while maintaining an elaborate feature-set
Build a sales team
To truly scale, we need to focus our efforts on scaling a sales team. We have relied heavily on inbound leads from our existing customers, trade show appearances, and high-value partnerships. But we can do better, especially if we can do more of it in-house.
Fill us in! What has been happening in the world of Offstreet lately?!
Offstreet is currently in the middle of a seed-stage capital raise. We are looking to raise $1 – 1.5 million to build, grow and scale a sales team. The marketing team has recently wrapped up a continent-wide trade show tour. Hitting every parking and transportation-related tradeshow and conference in North America (there are a dozen of them). Our favourites this year were: the Parking Industry Expo in Reno, the Institute of Parking and Mobility conference in New Orleans, and T2 Connect (one of our partners) in Palm Springs.
The product team is deep in development, rebuilding existing features, and adding exciting new ones.
This year, we closed a Whitelabel sales partnership with PayByPhone, allowing us to expand further into the United States, with launches at some of America's largest schools, like the University of Houston, the University of California San Francisco, and the University of Miami. It has also led us to expand to the United Kingdom, where we recently deployed our product at a fitness center.
We also closed another Whitelabel and sales partnership with an organization called Parking Revenue and Recovery Systems, which we believe will be equally as lucrative as PayByPhone heading into 2023.

After capturing the attention of plenty during his pitch at the StartupTNT Investment Summit VI, Offstreet was able to secure $155,000 of investments!
Click here for a good look (and laugh) at Kyles's ICONIC pitch and skip to 1:39.
Offstreet is pedal to the metal on achieving some very significant high growth milestones amongst the great "parking war". We can't thank Matt and Kyle enough for sitting down and taking the time to share with us a little bit more about the team and their journey to becoming an elite squad taking the parking industry by storm.
The founders behind the wheel of Offstreet
Matt Fahlman – Co-founder + CEO, Offstreet
Kyle Smyth – Co-founder + CTO, Offstreet