Startup Summit 2022 Highlights
From Cultivator's small start at College Avenue Campus — all the way to Zoom — and then back to hybrid — we were FINALLY able to host our favorite event in our favorite space! Startup Summit 2022 was our biggest yet with some of the best and brightest tech leaders in North America, hosted at our beautiful headquarters in Regina, Saskatchewan.
Sit back and buckle your seatbelts! We will take you back a few weeks to this year's Startup Summit: Cultivate your future...
Quick Highlights
🙌🏽 350+ attendees
🌾 70+ founders from across the prairies
💰 30+ investors
📝 6 workshops
🎤 10 formal pitches
🚀 15 visiting incubators
🎉 12 event partners
🫱🏼‍🫲🏽 140+ founder 1:1 sessions
🕺 22 guest speakers
DAY 1
Welcome
It all started with a coffee! As founders checked in at the Startup Summit, they received their lanyard and name tag as well as a Startup Summit experience package which was geared toward something we do best, cultivating connections. The package included:
Cultivator token that we created with our friends at

Sticks and Doodles

. The purpose of this coin was to encourage attendees to make a new connection and continue their conversation over coffee by redeeming the coin at our Head Office cafe: 1205 Bakery + Deli.

An NFC business card to make networking easy. "Paper business cards are so 2010." which is why we included one in every attendee experience package so that everyone could exchange information with one another.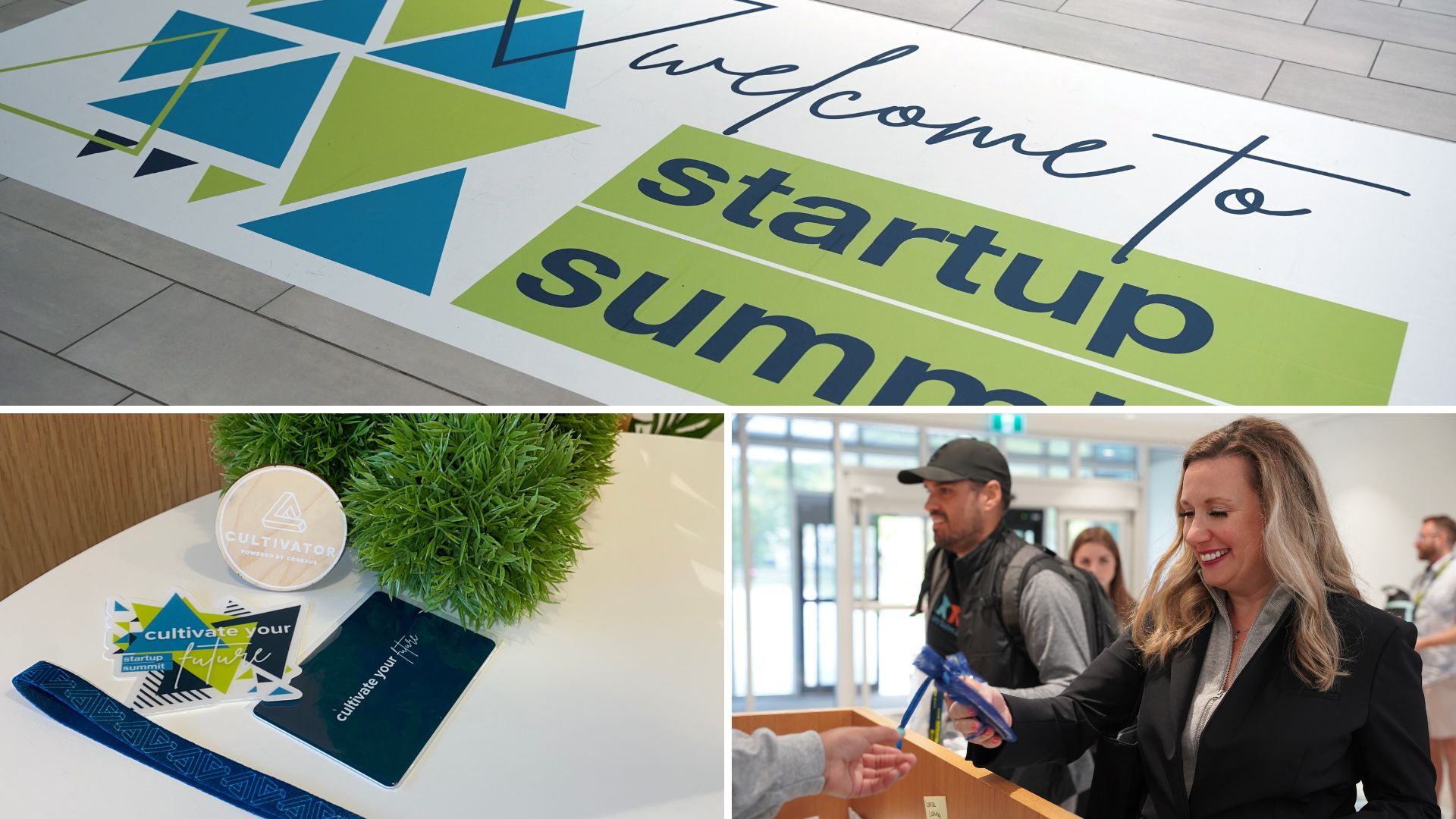 Founders Only
After greetings from Maggie Sinclair, Conexus Credit Union's Chief Risk Officer, and a prayer from the SIIT Elder in Residence, we were ready to kick things off! Wednesday was founder focused with workshops covering everything from data and analytics to investor readiness. Here's a detailed list of the workshops that were featured in the morning of Day 1.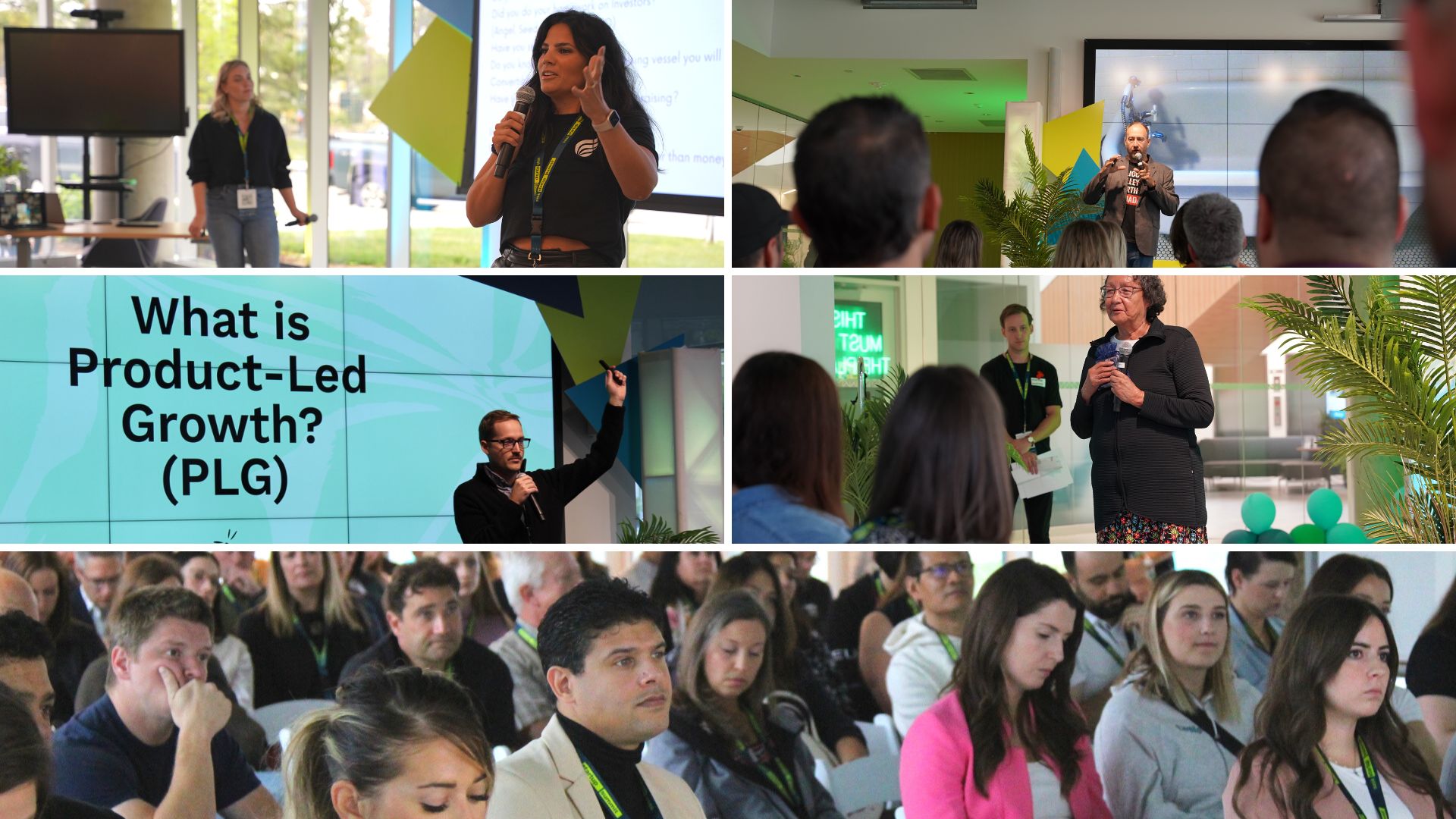 Following a delicious lunch from the HQ Cafe, founders were fueled and ready to take on the afternoon of mentor madness. Who knew 140+ mentor 1:1's meetings in three hours could run so smoothly?
Workshops
At the same time as this, over in our 'control room', founders and teammates had access to another set of workshops, this time focused on things that startup teammates could take away and put into their tactical tool belt.
Startup Media 101: How Not to be Mean, Stupid, or Entitled – led by Douglas Soltys, Editor in Chief – BetaKit
Hallmarks of [Customer] Success – led by Katie Snow, Senior Manager Customer Success – 7-Shifts
We Are All Designers – led by Albert Jame, Partner, and Director of Strategy – zu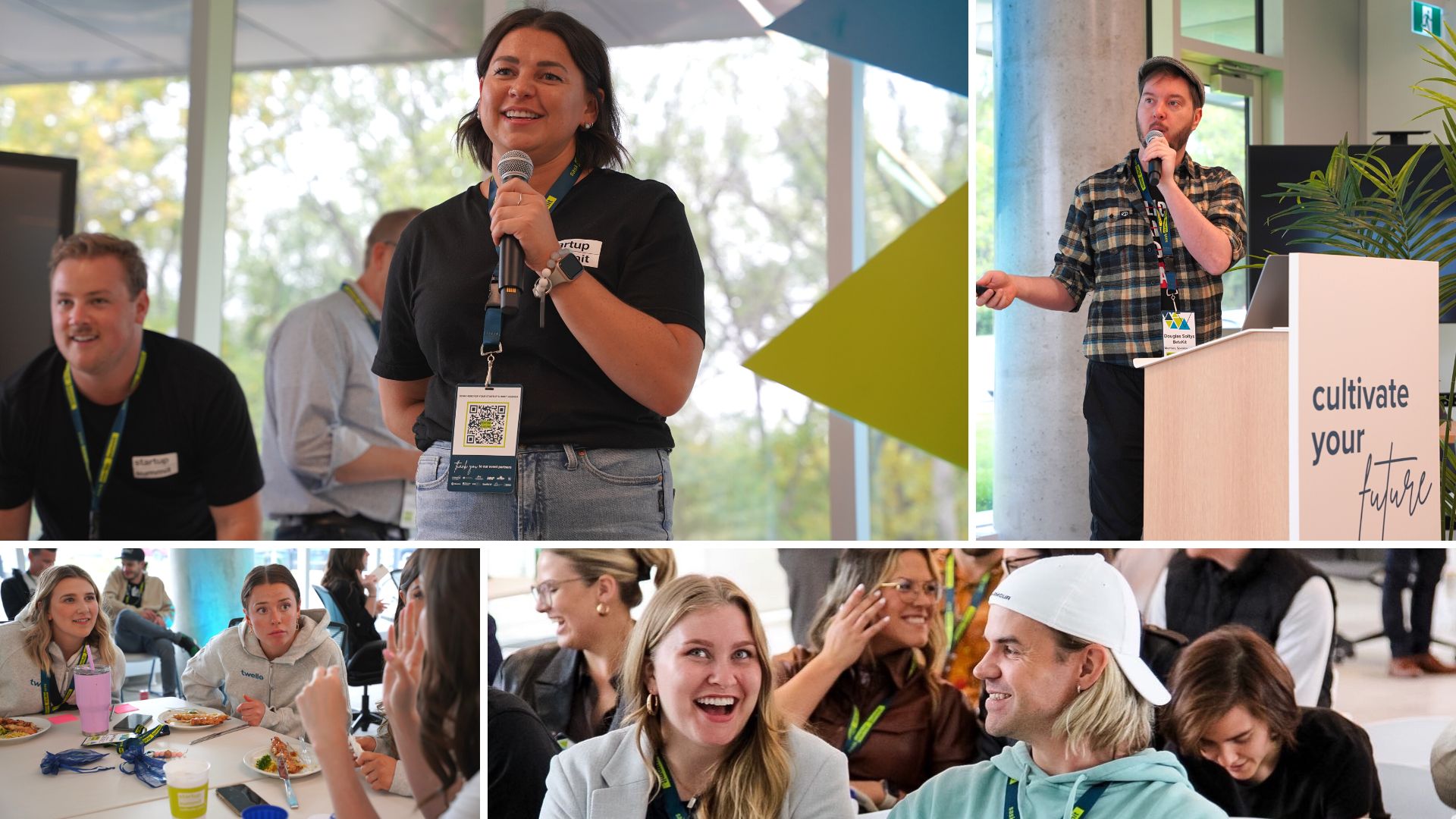 McKercher Patio Party
To wrap up the first day of Startup Summit, our friends at McKercher LLP hosted an exclusive networking opportunity that lit up the evening! The patio party had a special networking game. Each attendee was handed a random card with a challenge on it. The challenges helped people step out of their comfort zone and find someone at the party who met the criteria. Some examples "meet someone new who has had a failed business… meet someone new that had the same thing or breakfast as you… meet someone new who is from another province". Attendees that completed their challenge were then entered to win a pair of Apple Airpod Pros.
With special guests like Last Mountain Distillery and Rebellion Brewing Company everyone was covered for local refreshments. The connections were brewing and the good vibes were flowing. As the night drew to a close at the Cultivator HQ, investors and a select group of founders were whisked away to a top-secret pitch night at one of Regina's most underrated hotspots, The Cure Kitchen + Bar. 
DAY 2
Wellness
What better way to get people's blood pumping on the finale day of Cultivator's biggest event than a good ol' workout bright and early? All thanks to Ryan Wellman of Sound Athletics we had an energizing morning sweat with some of the summit attendees in the beautiful Victoria Park, just across the street from our host hotel, Hotel Saskatchewan.
Women in Tech Breakfast
Since launching Cultivator in 2019, we are fortunate to have supported 38 female-founded tech companies through our START, GROW and SCALE programs, which represent 37% of all companies Cultivator has supported to date. We currently have 17 female-founded companies across all of our programs and more are joining us soon! To celebrate women in tech at Startup Summit we partnered with The 51 to bring together more than 90 guests for a special breakfast at Hotel Saskatchewan. Special guests shared their journey into tech and voiced some of their most vulnerable moments — leaving the room inspired and motivated. This sold-out event focused on connecting women in tech and was proof that when we come together and support one another, we can create an amazing community.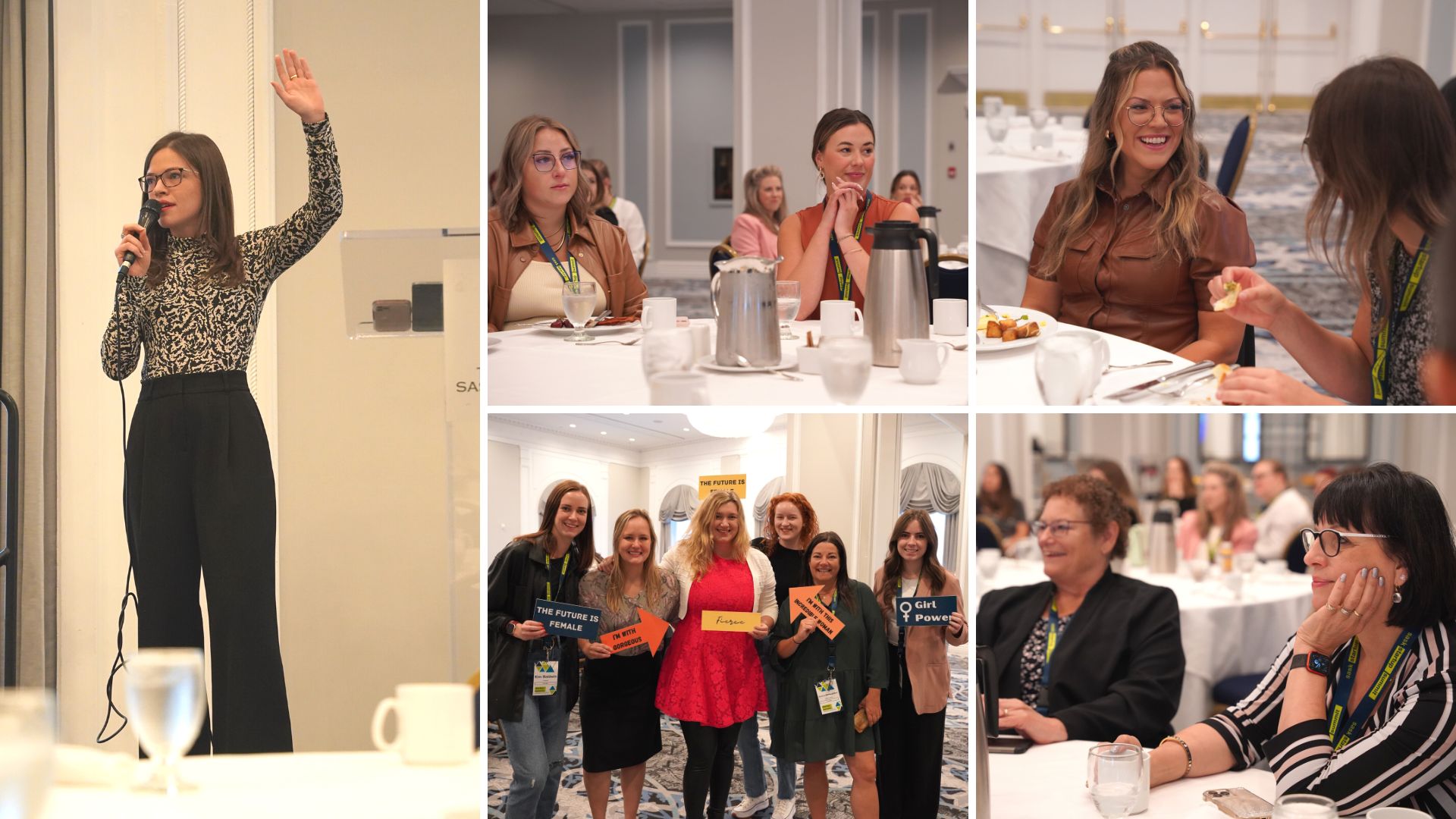 Panels + Content
It was time for the nitty gritty, the real talk, and the open dialouge on all things tech. Day 2 was jam-packed with panels for the people, or as some would say, 'panel palooza'! Kicking off the content for the day and diving into talent acquisition was:
"Recruit, Retain, Repeat"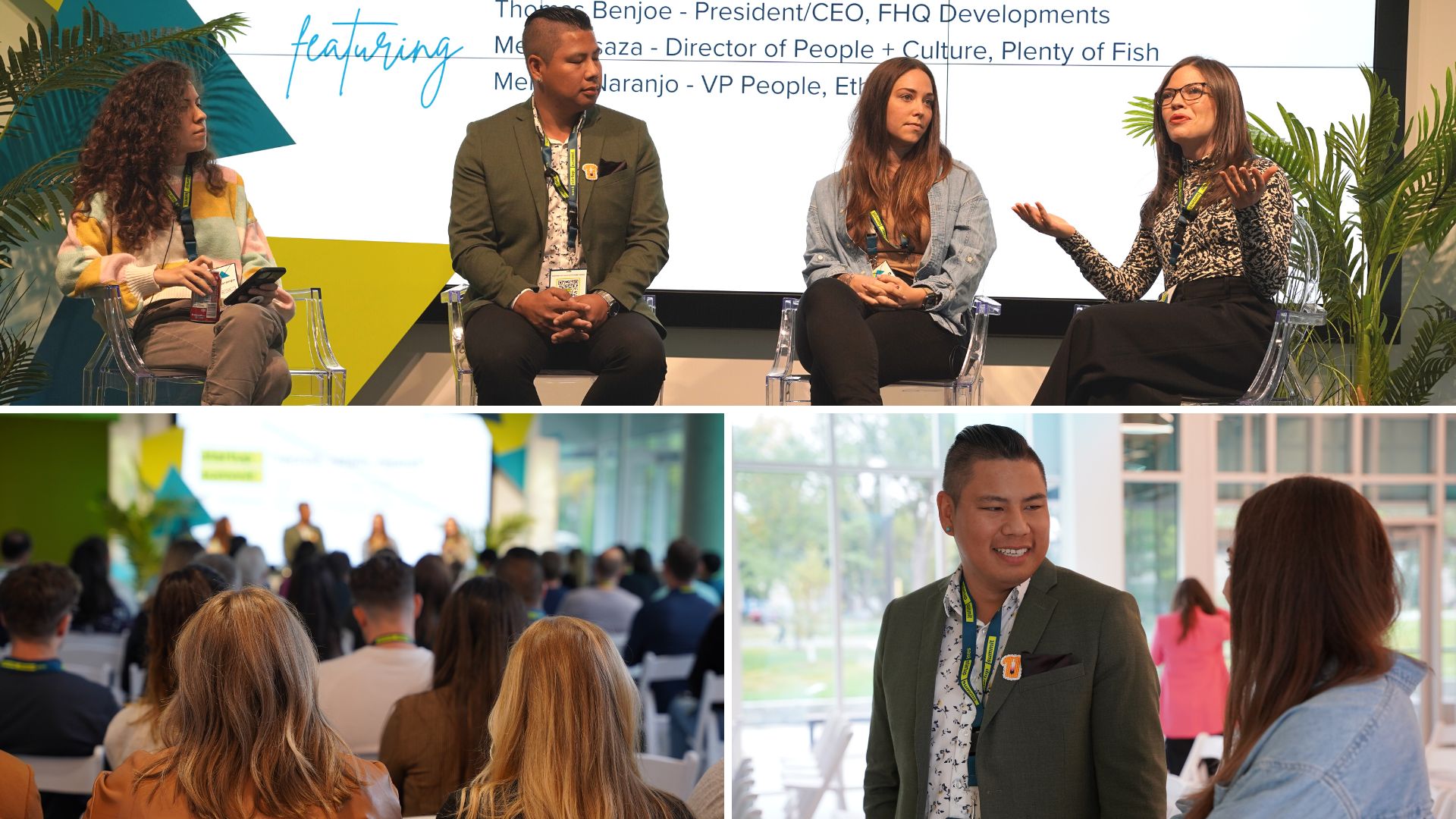 Next up was a panel that provided some much-needed advice by focusing the art and science of raising capital effectively and efficiently as a founder. After all, raising capital today is much different than it was even 12-24 months ago. Founders need to know what it takes these days for investors to dig into those pockets and say YES. 
"Getting to Yes"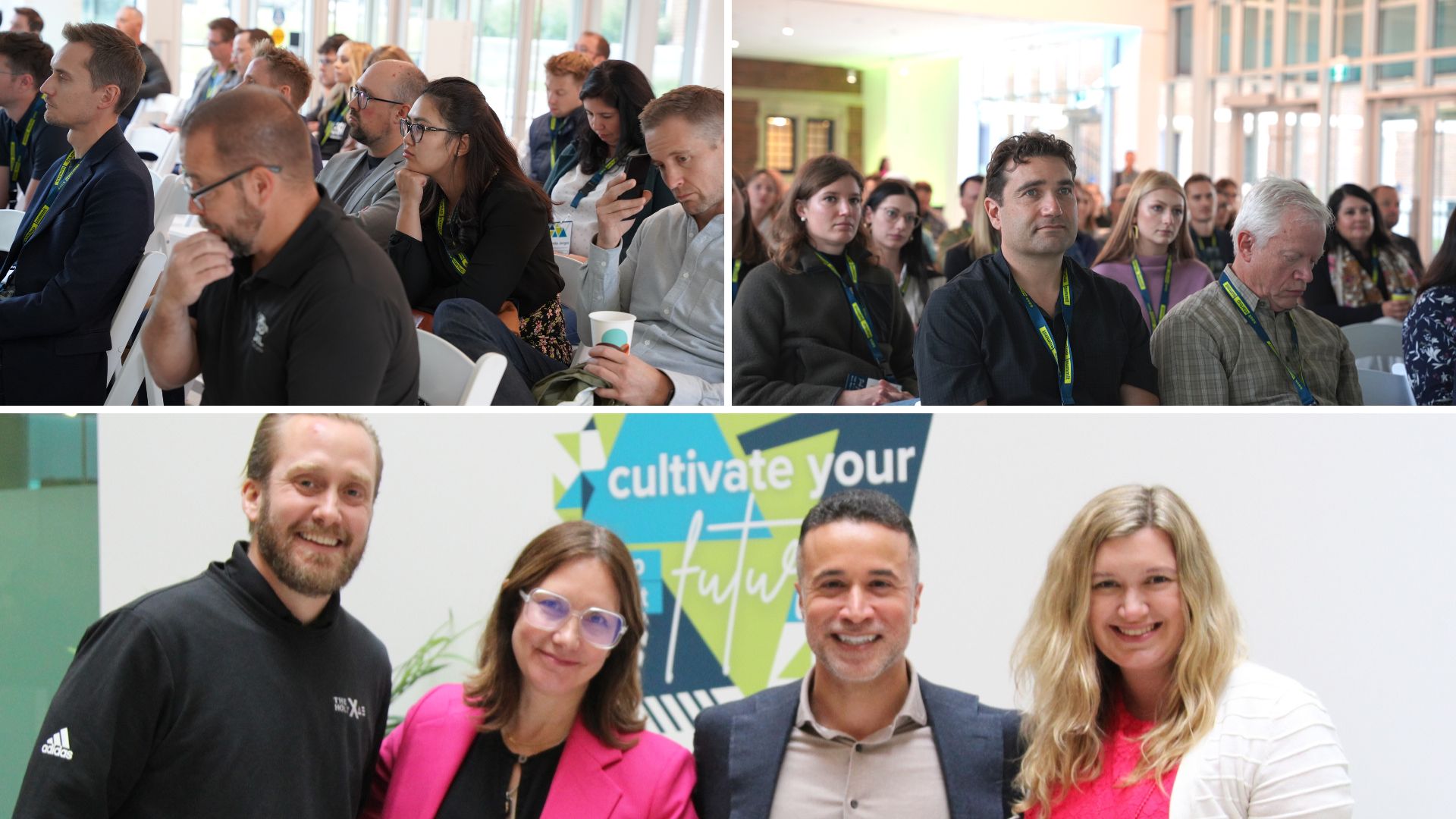 Afternoon Action
If you thought there couldn't be more content for everyone– just you wait! After stuffing themselves with lunch and a surprise ice cream float bar in the Cultivator Apex (kitchen), Startup Summit attendees jumped right back into an afternoon of tactical takeaways.
Guests received an impromptu visit from Nicole Westerlund who dialed in from an undisclosed location in efforts to raise money for Conexus' STARS Rescue on the Prairies Initiative. Nicole had a goal to raise $50,000, and would only be returned home after reaching this. Luckily we had some gracious and giving attendees in the crowd who helped raise the funds Nicole needed, and they even got to take a swing at the iconic Cultivator gong on the main stage after making a donation. With some rowdy and hard hitting gong vibrations people were electrified and ready for their next speaker!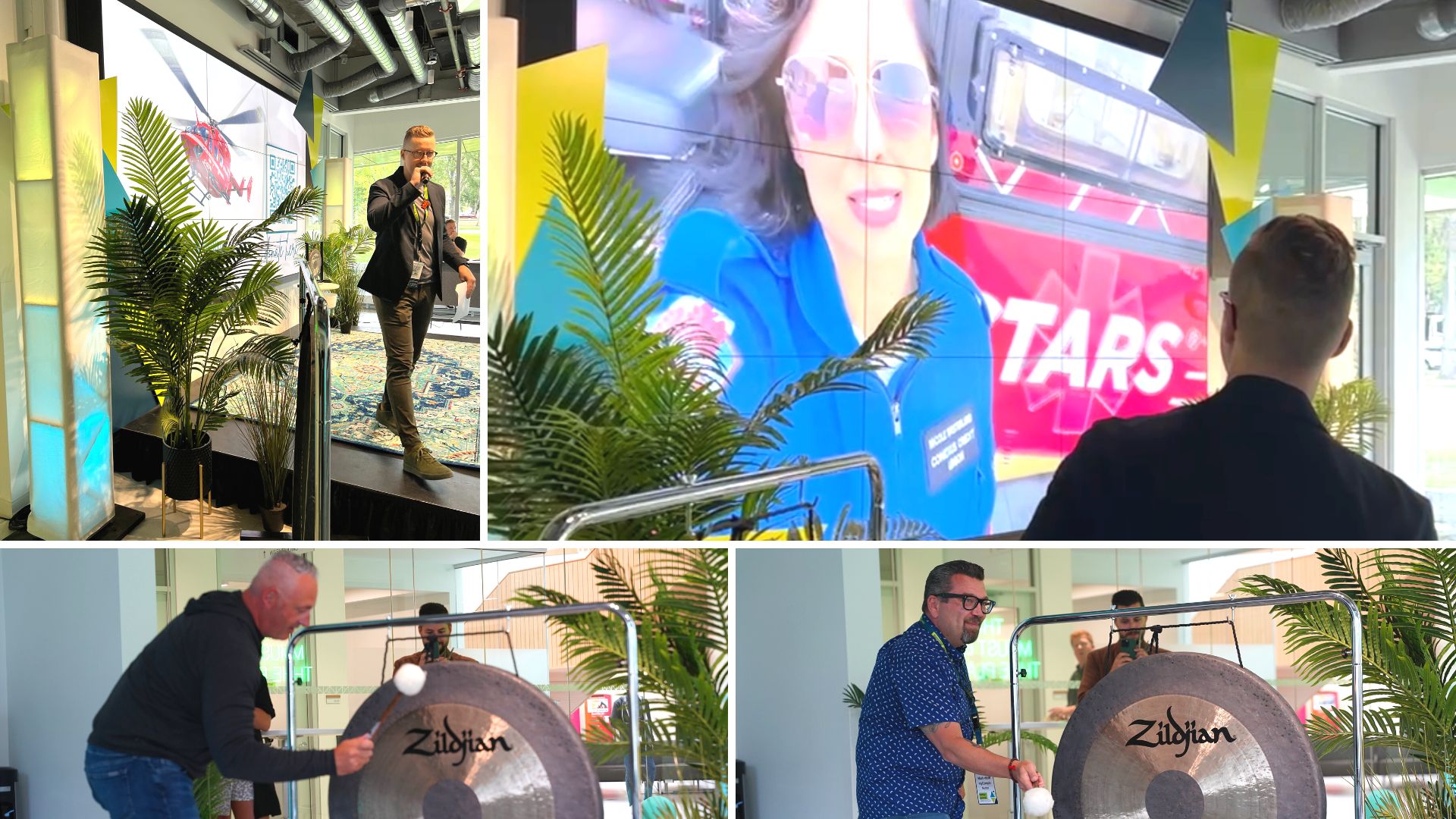 "Zero to C100"
Josh shared how he and his team at C100 have curated a super-powered global network of Canadian ex-pats in tech and how to leverage these connections to win on the global stage!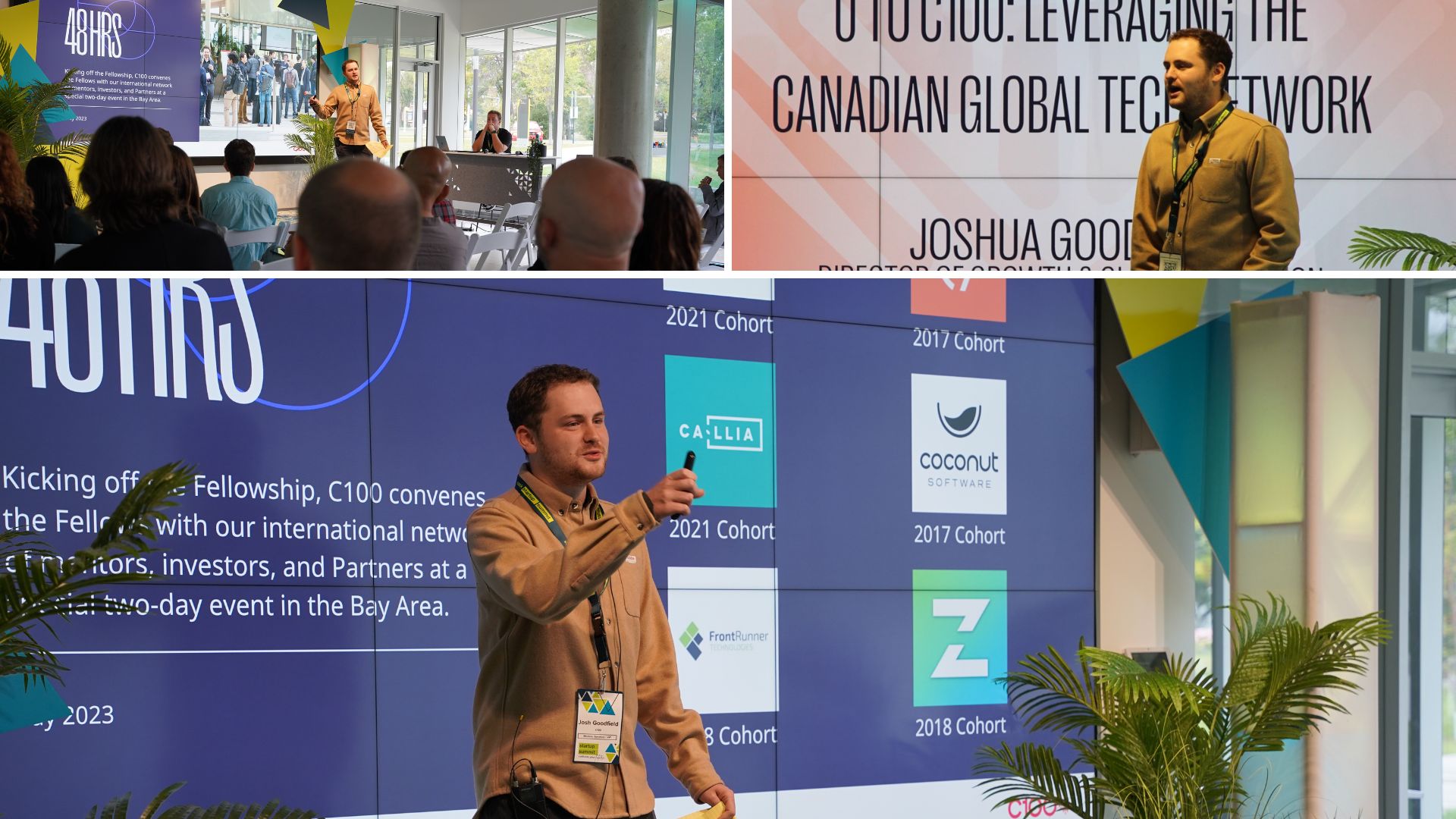 The next panel discussed how to deploy capital in times of rapid growth and how to grow as efficiently as possible. PS – We think this may have been the 1st ever tech conference to have 3 CPAs on the same panel…
"Mo Money, Mo Problems"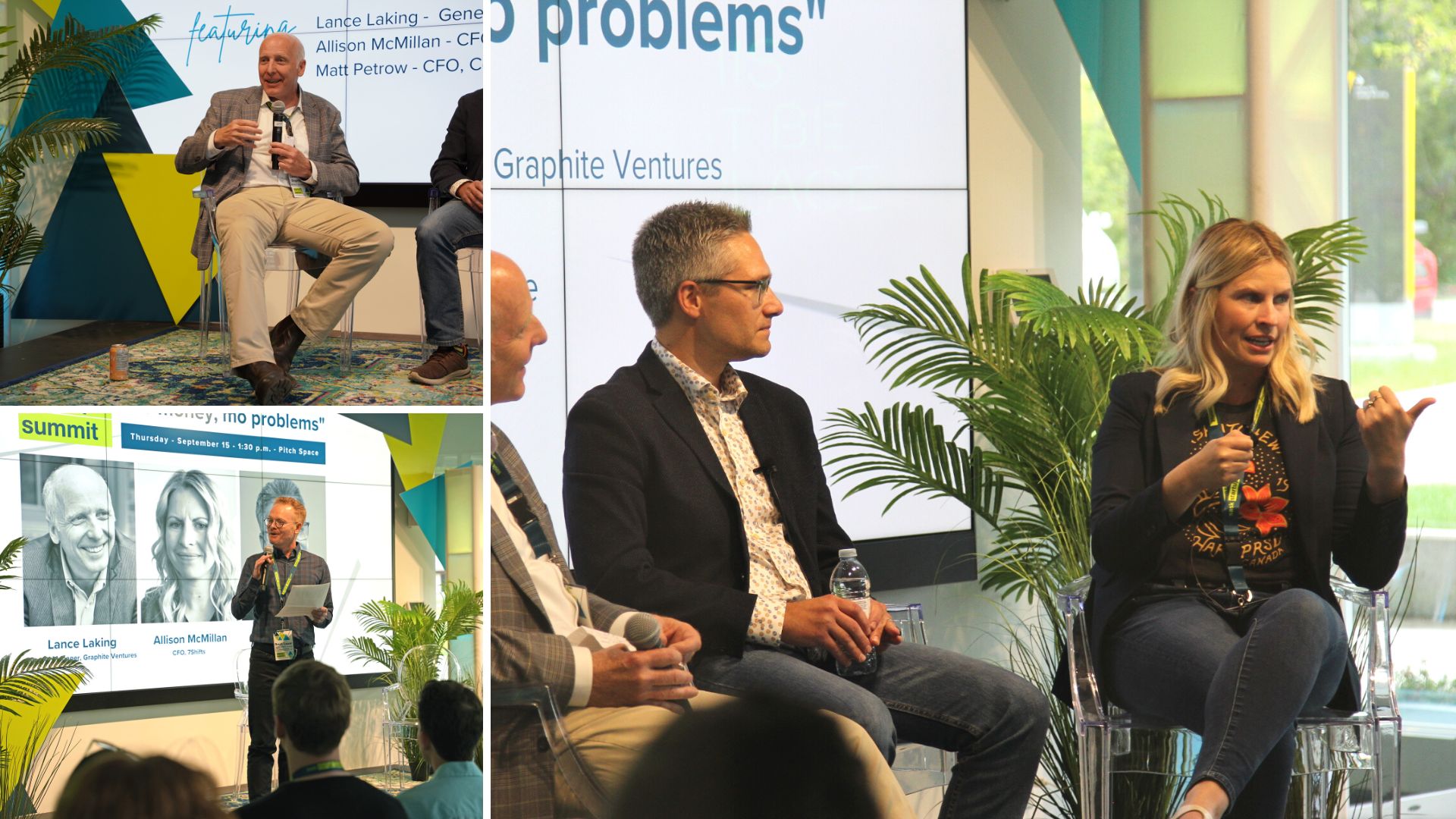 We knew it would be a long day packed full of content, so we had our Cultivator Mindfulness in Residence partner, Twello, lead a brief meditation with all of the attendees to restore and reset. before our cross-country Canadian tech analysis. These two speakers didn't always share the same point of view, which kept this fireside chat heated and full of refreshing and real banter.
Mindfulness
"Vibe Check on Canadian Tech"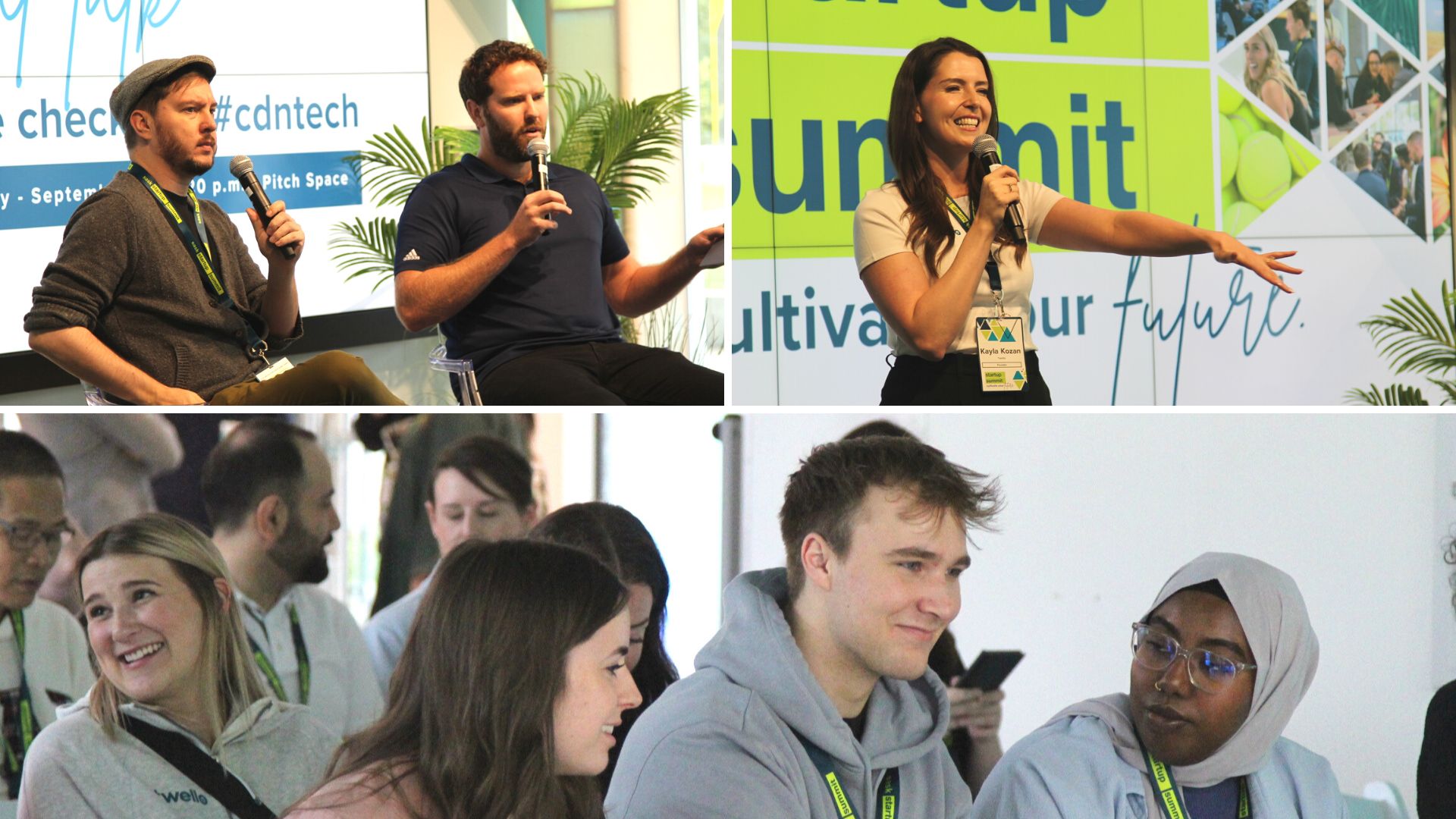 DevJam
New to this year's Startup Summit… we invited developers and tech gurus to the first ever DevJam! This interactive session brought together talented tech leaders from across North America to cover hot topics and trends in software and coding. Just think of it this way, 2 hours of non-stop knowledge bombs, peer learning, presentations, roundtable discussions, and general tech talk.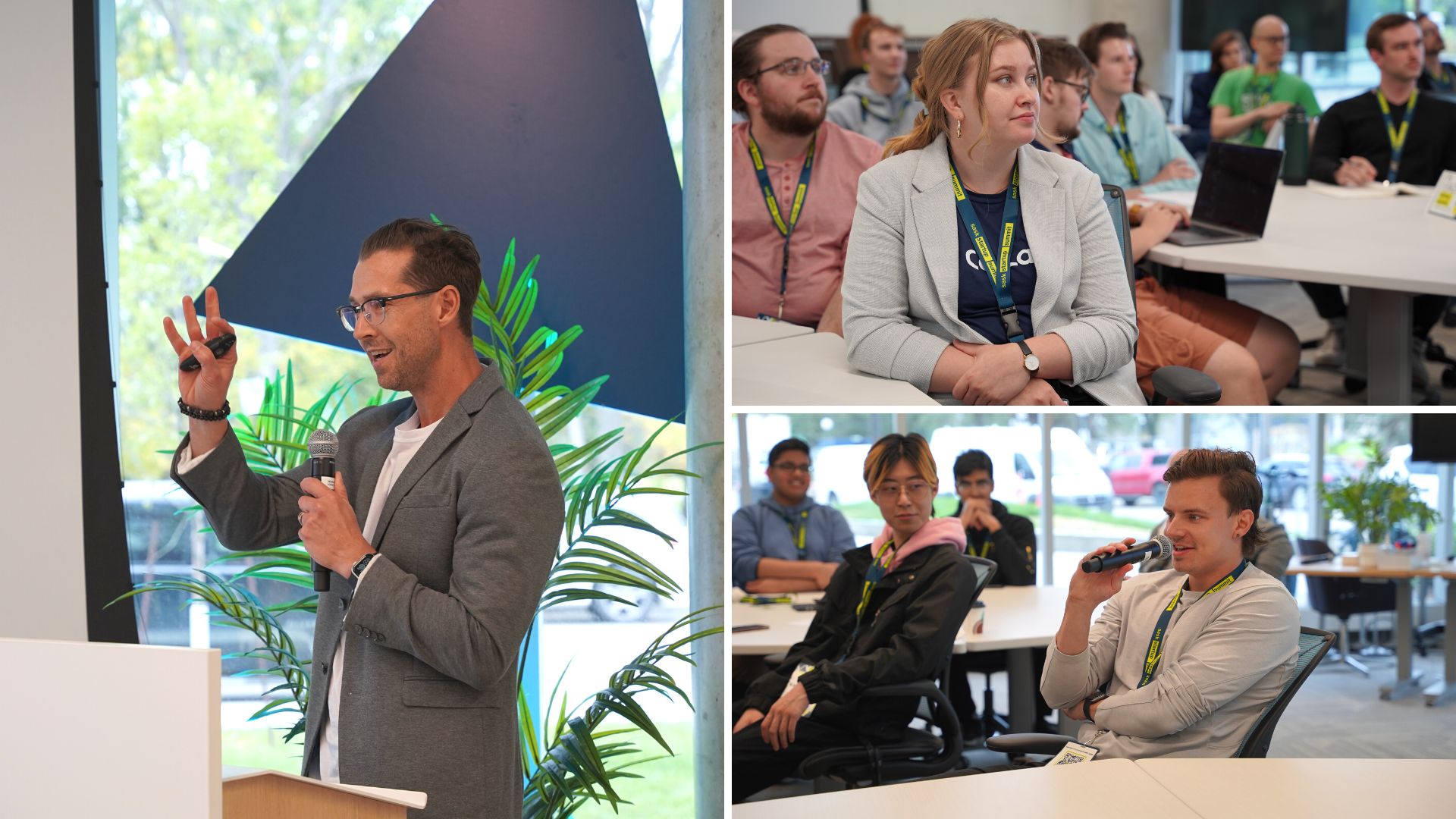 Future Founders Panels
These two discussions explored the founder's journey and what it takes to start a company. From discovering a worthwhile problem and building the team, to creating a product and discovering the lessons learned along the way. These two panels have been there and founded that!
"Problem Solution Fit" 
"Product Market Fit"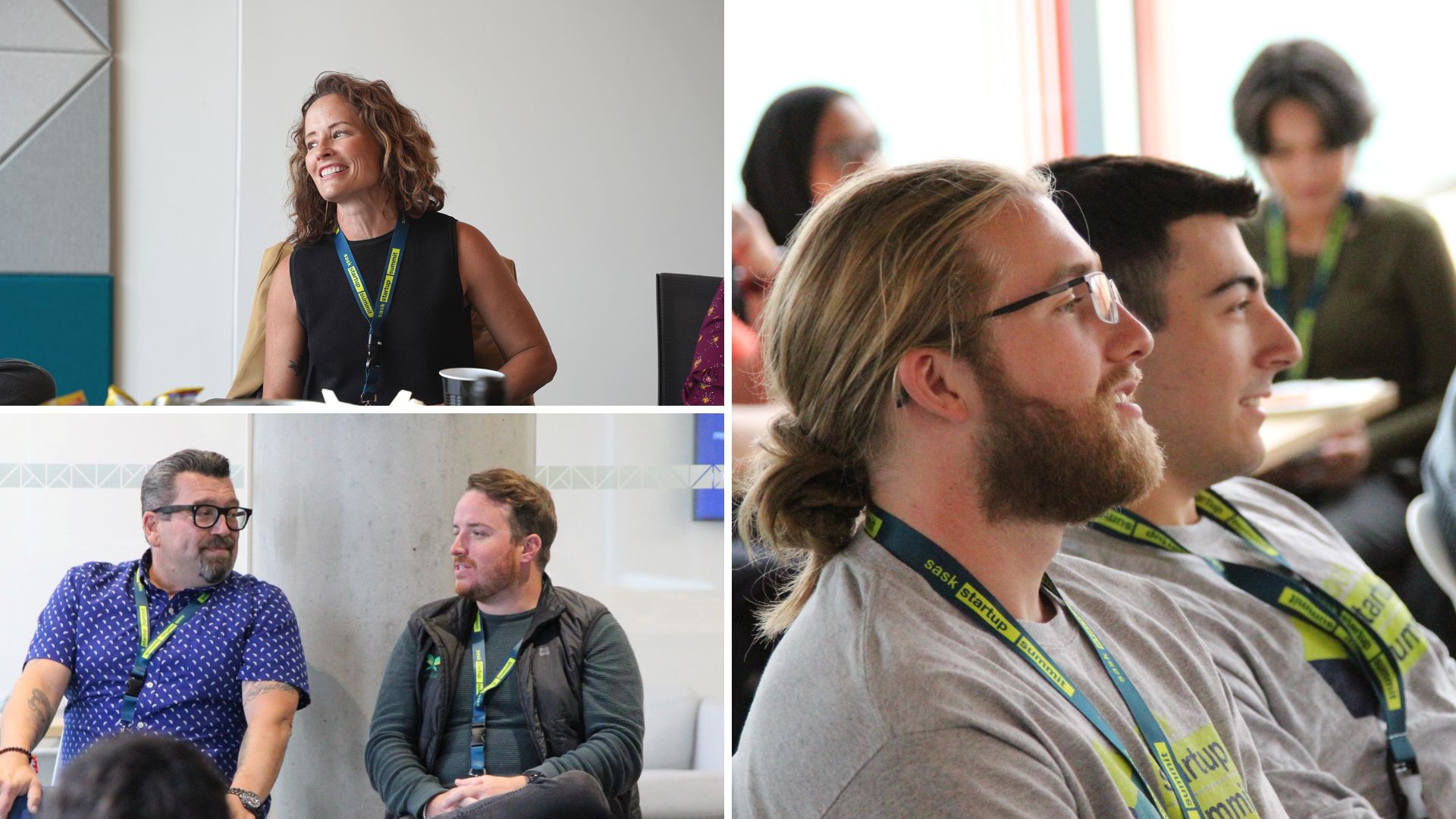 Meeting of the Minds
Cultivator hosted an epic meeting of some of Canada's top leading tech incubators…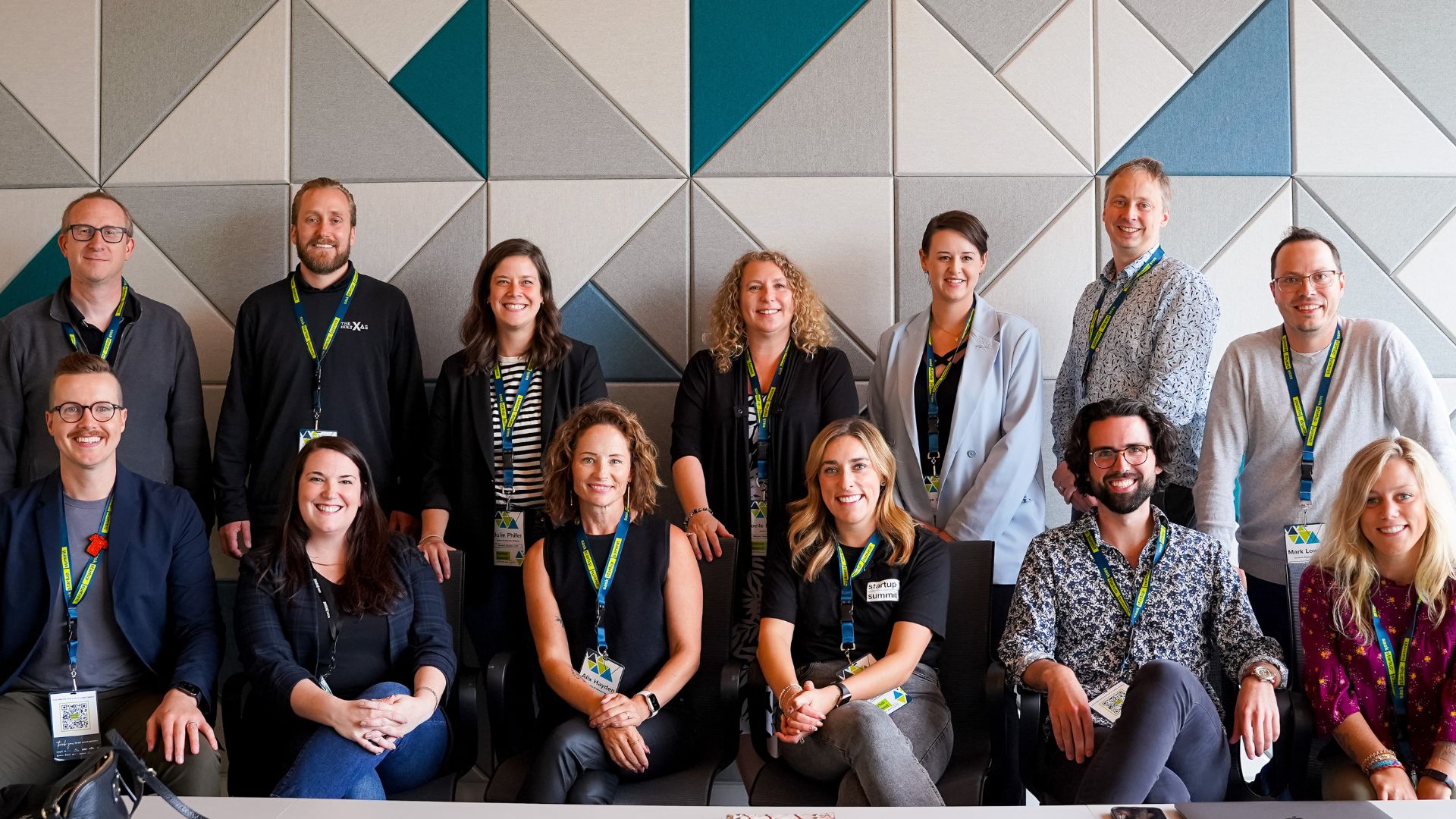 Cultivating Community
Startup Showcase
After Day 2, our Cultivating Community Night brought the tech community together under one roof! We began the evening with the Startup Showcase which saw 20+ tech startups flood the room with booths, banners, and balloons to promote their startups and answer any possible questions people had. Think of a tradeshow, but startup style! The energy in the room was vibrant while founders and their teams showed off their companies to the community.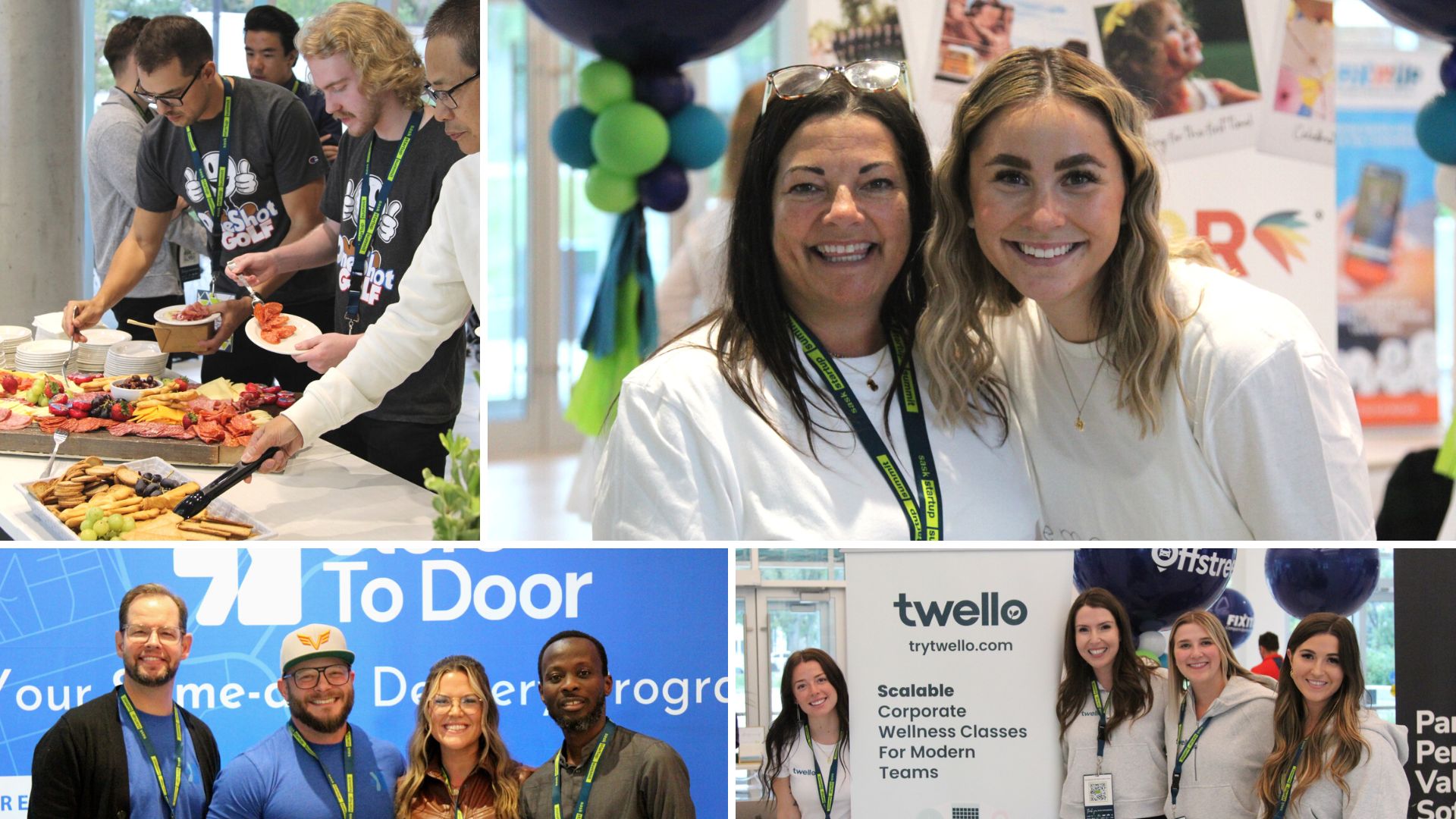 Spotlight on Tech
After the showcase, we moved the party into the beautiful newly restored Darke Hall. We had the tunes bopping to welcome guests into the auditorium– with a special light show and futuristic techno beats produced by 3 Moonjask. Guests received greetings from none other than the Honourable Mayor Masters, Kari Harvey – CEO of Innovation Saskatchewan, and Maggie Sinclair – Chief Risk Officer of Conexus Credit Union.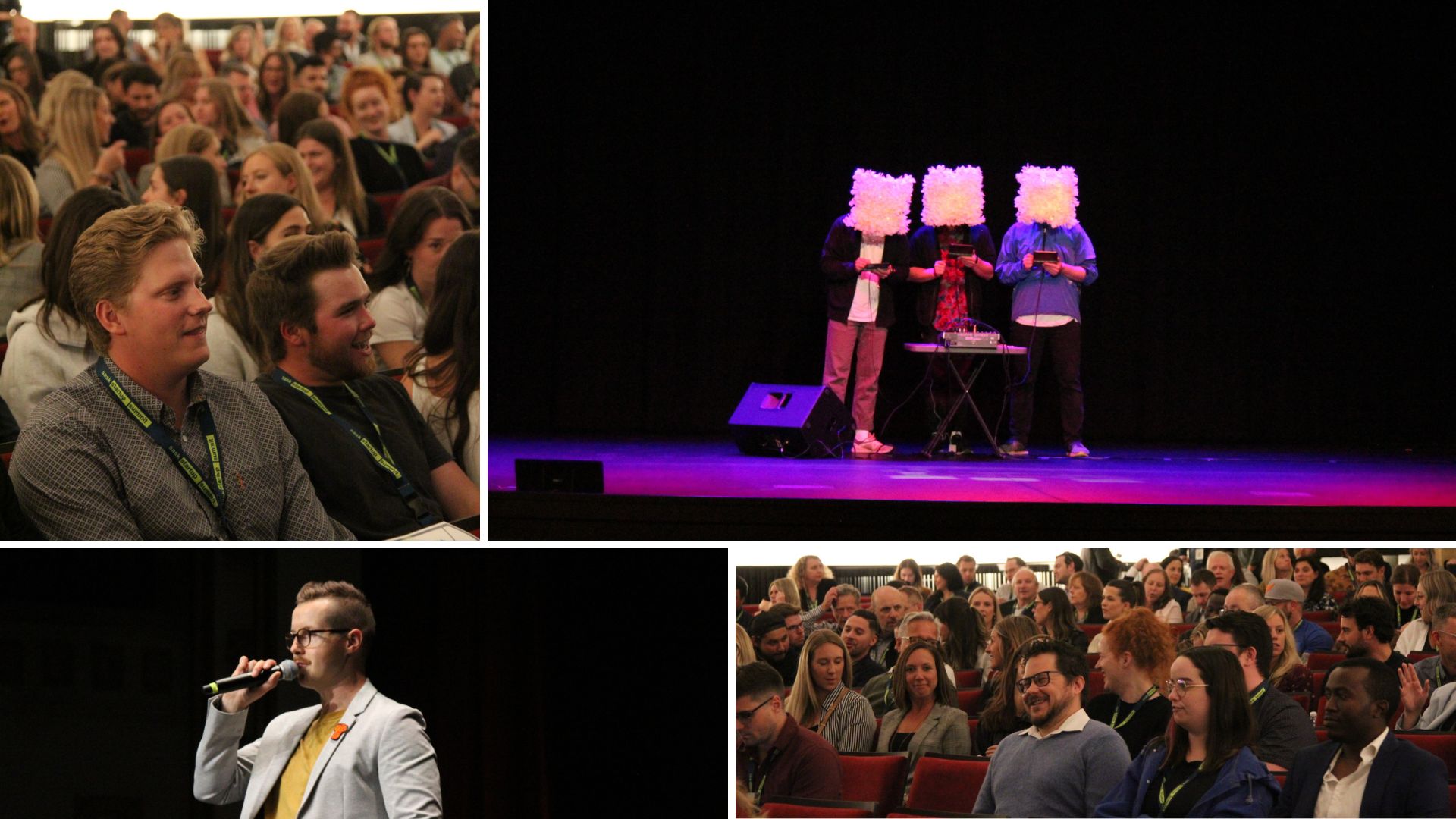 We were fortunate to have Terrance Whitehead, and Lance Crowe Jr of the Yellow Creek drum group join us during our evening event: Cultivating Community. The Yellow Creek Drum Group is from Yellow Quill First Nation which is situated here in the Treaty 4 Territory. Terrance is the lead singer, and his drum group travels throughout North America competing and singing in powwows, participating in ceremonies, honoring individuals at special events, and sharing their songs throughout Turtle Island. 
We had the opportunity to witness two styles of men's dances (the Prairie Chicken and the Fancy Bustle) performed by Todd Papequash from Kawacatoose First Nation and Vince Obey from Piapot First Nation.
The Men's Prairie Chicken Dance originated from the Blackfeet and Cree of the Northern Plains. This dance is done as an imitation of the mating dance of the prairie chicken grouse. Dance steps and movement of the dancer's head and arms replicate the prairie chicken rooster as it fluffs up its feathers and struts about.
The Men's Fancy Bustle Dance originated out of Oklahoma and was considered a war dance where the dancers would imitate their movement during the battles they would be a part of to tell their story. This has become one of the fastest, brightest, and most modern types of dance at a powwow.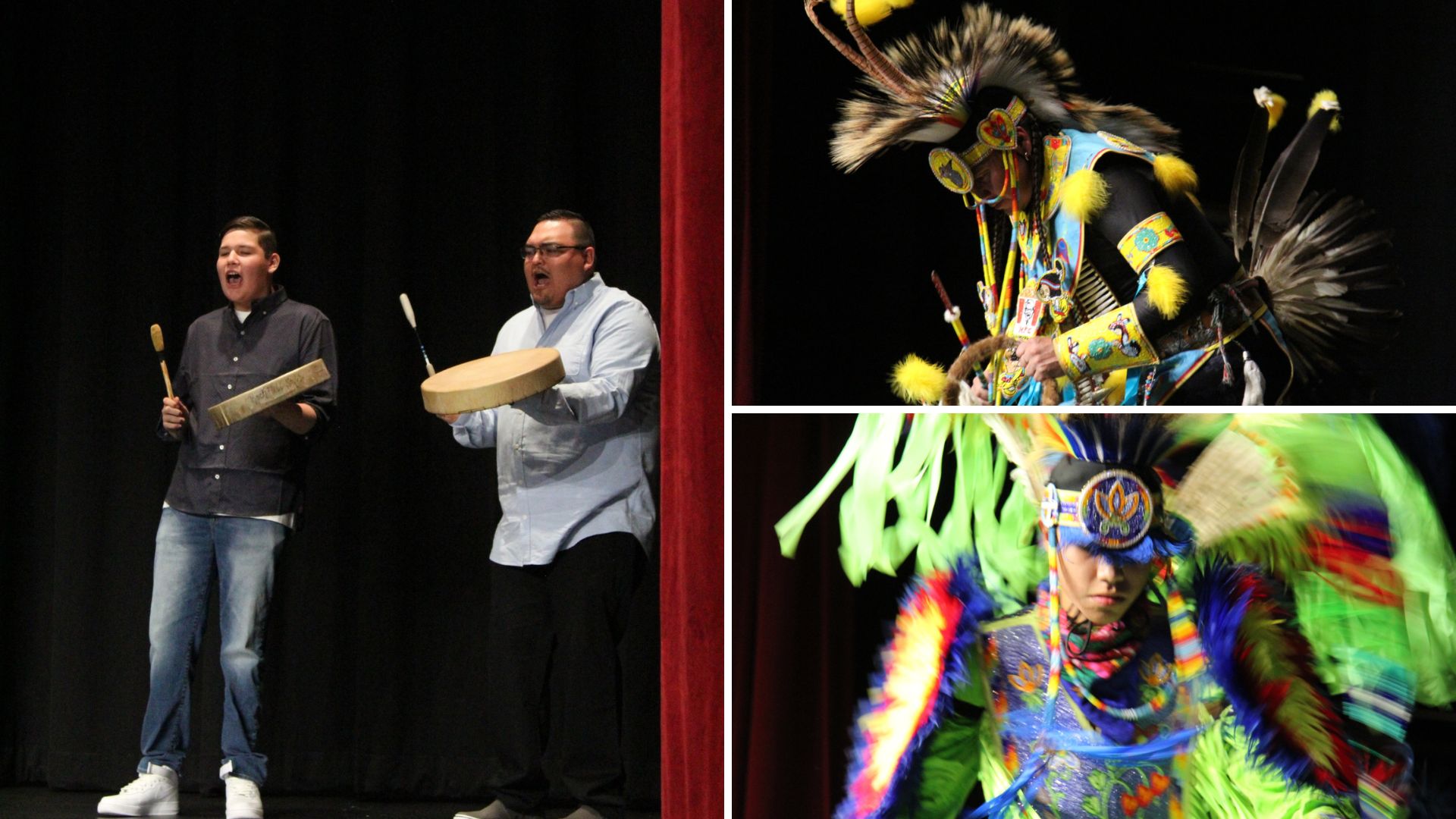 Opening the keynote portion of the evening with key insights on hiring and retaining people was presented by none other than Melanie Naranjo – VP People, Ethena. And to follow Melanie was Douglas Soltys – Editor in Chief, BetaKit, who touched on many things you should know when starting your own business. Closing the show with her authentic story of her founder journey was Alicia Soulier – Founder + Ceo, SalonScale.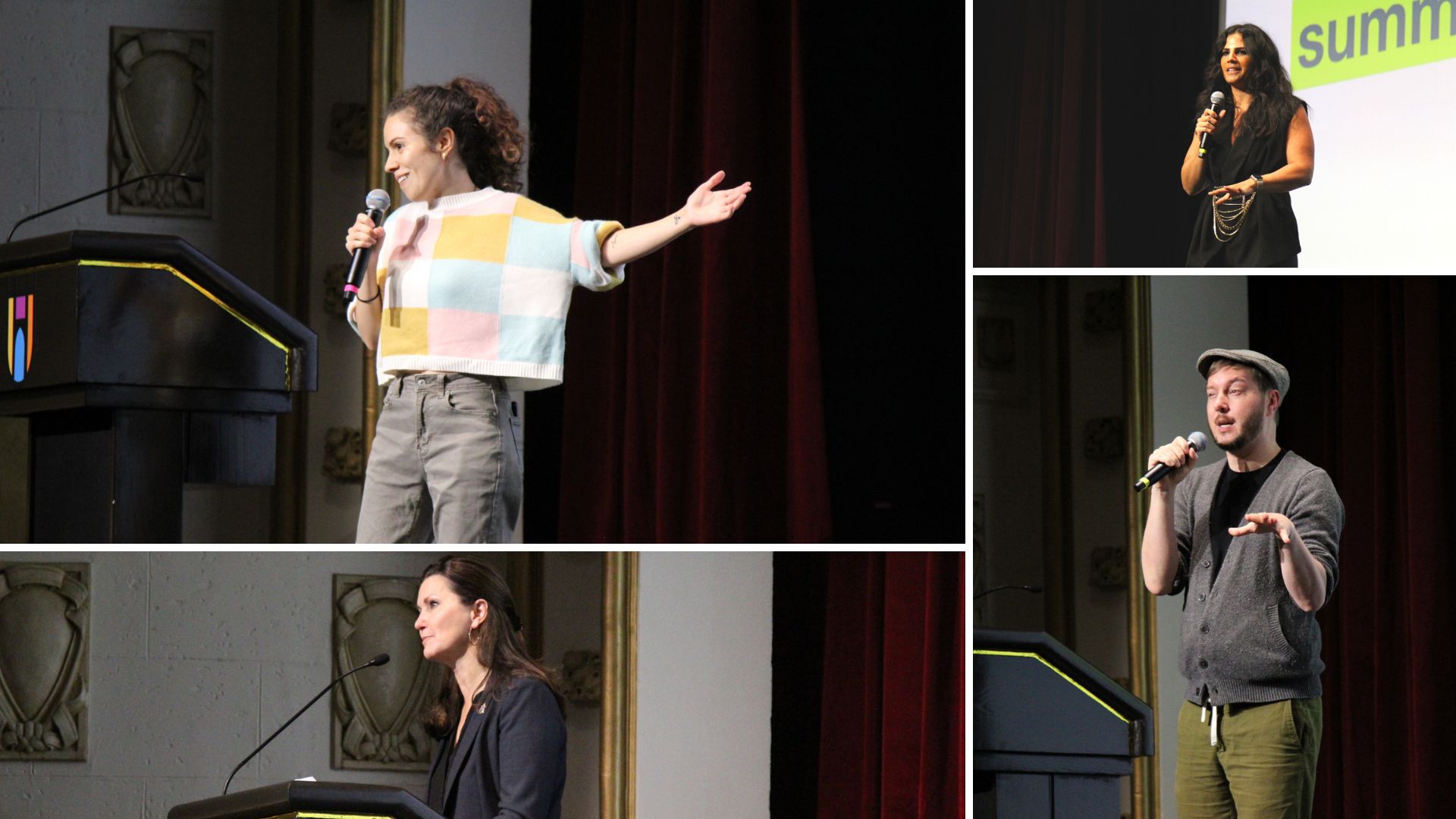 As our keynotes ended, it was time to toast to the closing of Startup Summit! What was once the summit venue– was now fully transformed into a carnival-style social. It was a sweet end to the summit with treats, popcorn, cotton candy, mini donuts, cookie dough, and candy apples. iQmetrics supplied us with fun 360° photo booth to capture every angle! 
Attendees could sit back and relax while taking in everything they experienced at this year's summit. Being the business-savvy community, it was no surprise that everyone was eager to network into the night.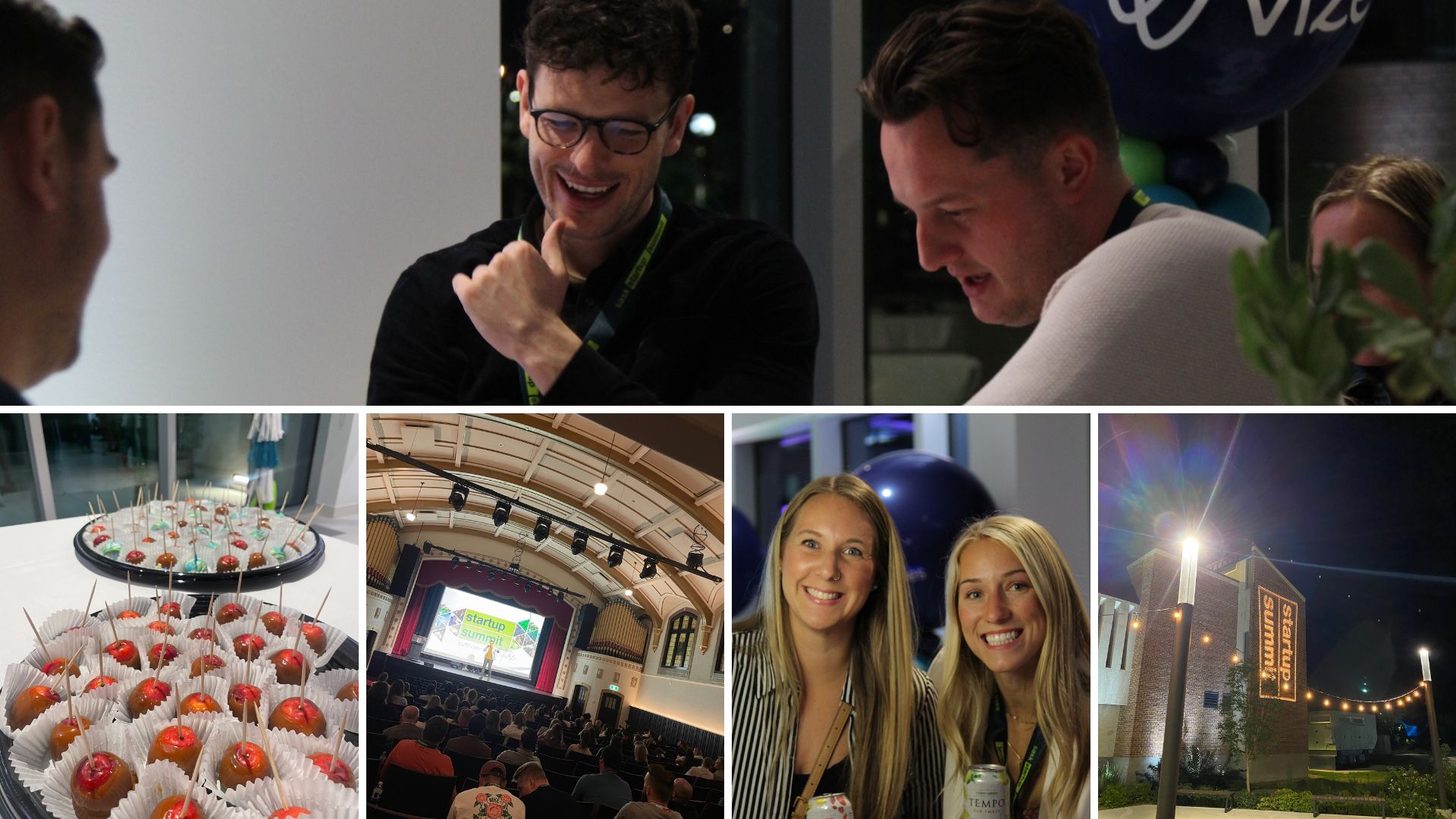 We would like to extend a massive THANK YOU to our event volunteers as well as our event partners – we would not be able to do any of this without you!