The boldest, brightest, and BIGGEST Big Idea Camp ever!
Big Idea Camp was a success in its 6th and BIGGEST year yet! With a record-breaking 15 campers from Regina and surrounding high schools, these youth showed up and showed off their talents, taking part in an action-packed two days at the Cultivator Powered by Conexus headquarters. The program was organized and executed by the Stratlab and Cultivator teams, and the tech startup Bootcamp for teens went off without a hitch. Campers will gained first-hand knowledge from some of Regina's top innovators and best leaders in the industry. Our goal was to have campers leave with a toolbox of takeaways that have them ready to get involved in the Sask startup ecosystem in the future. We connected students to today's leaders, all the while, challenging them with an engaging competition throughout the camp! Buckle up and get ready, as we walk you through a recap of Big Idea Camp!
DAY 1
We kicked off Big Idea Camp by treating campers to a top-tier experience. What screams VIP more than professional headshots (thanks to StratLab) and a walk down the red carpet? Once campers were settled in, they mingled and got acquainted with the space.  Next followed a detailed tour of the Cultivator HQ with many stops along the way meeting Cultivator founders and picking up swag items for their collection.
Campers jumped into their first session "Put Your Thinking App On" led by Conor Christie of Grassland Ventures and Tyra Bleau of Budsense. Campers were challenged to create the best user experience for an app that would accommodate a customer ordering a large order of poutines from Leopold's Tavern. This task made campers think of the design process for creating the best user experience from start to finish of a tech application.
It's almost as if Conor and Tyra had known exactly where the campers would be traveling for their next challenge over lunch…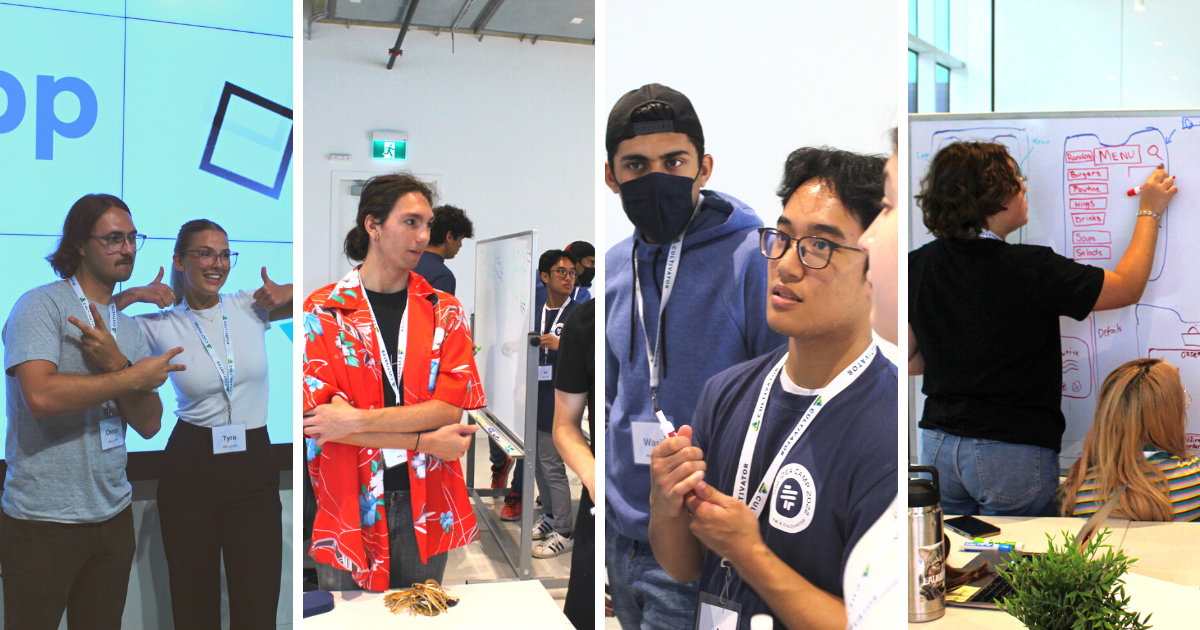 Campers bared the rain and walked to the OG neighborhood hotspot: Leopold's Tavern, to participate in our "Poutinfluencer" challenge. Campers were tasked with making a social media post of their poutine that captured Leopold's brand and showed their creativity. With high stakes and prizes on the line, campers took their alignment of delicious cheese strings, pools of gravy, and lighting very seriously.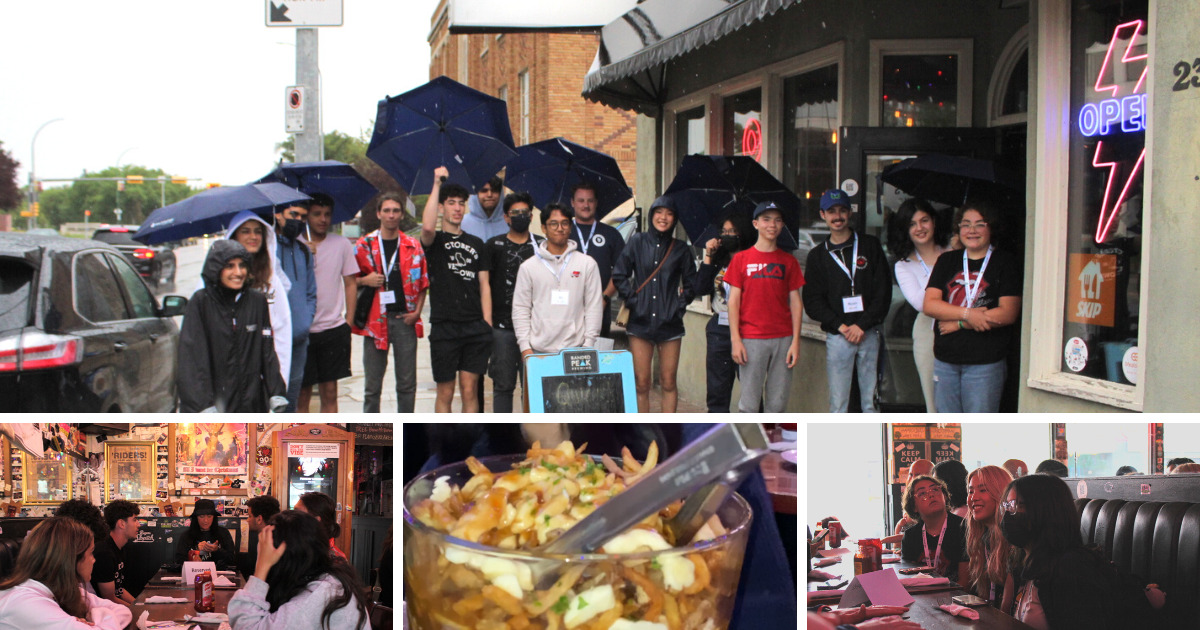 After more than a few punchbowl poutines, campers surprisingly still came back hungry…Hungry to crush code that is! In this "Cracking the Code" workshop, led by David Crossman, CTO of Citrus Technology, campers tested their skills while learning how to break down and solve problems like a tech developer.
Next, getting campers out of their seats and on their feet– teams faced a race against time that tested their SK tech knowledge. The first team to the finish won the most points and had first pick at the table of Dairy Queen blizzards in support of  'Miracle Treat Day'!
DAY 2
To kickstart day two we welcomed campers with fresh cinnamon buns courtesy of our onsite HQ cafe '1205 Bakery + Deli'. Let's just say there was not a crumb left behind, but lots of sticky fingers and full bellies! Once breakfast disappeared, we loaded campers into the bus to head off on their second field trip of the camp. We hopped off the bus at Creative Options Regina (COR) for a tour of their HQ where we learned all of the amazing things they do for the community. Not only did they welcome us into their space, but COR planned a challenge for campers to try to solve a real-life problem– leading campers to think bolder, brighter, and BIGGER social entrepreneurship! Huge KUDOS to Casey Sakires and the team at COR for having us!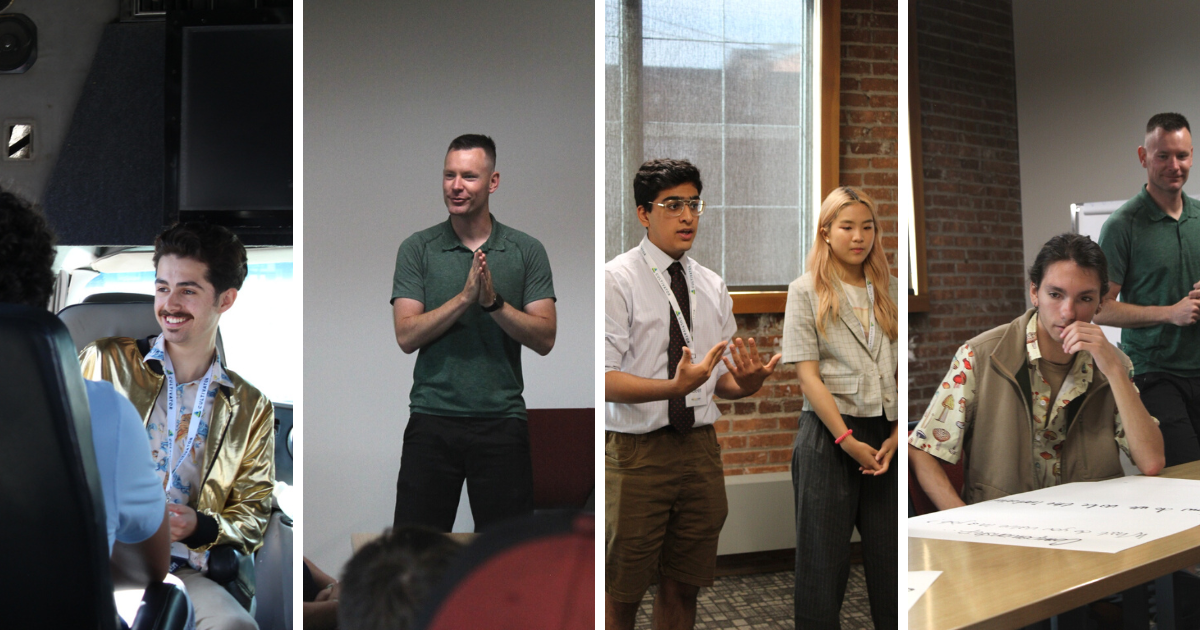 Energy was high as we returned to the Cultivator HQ and jumped right into "The Amazing Race – Fintech Edition" led by Joel Graham and Janessa Fox of Conexus Credit Union. As campers explored all floors of the HQ building they were faced with riddles, challenges, and of course a good old fashion Kahoot showdown. What was the prize you ask… A box of donuts courtesy of the local donut legends over at the Everyday Kitchen!
We couldn't think of a better way to spend our lunch than with our great friend Kayla Kozan from Twello (formerly Peak Wellness) with an Italian Star Deli sandwich in hand. Kayla led a mini meditation and campers were asked to present on one of the 4 pillars of wellness.
Big Idea Camp turned "Big Idea Fund". A large component of beginning a tech startup is ensuring you have capital. Campers were able to step into the shoes of a venture capitalist to run a venture capital fund. Deals were sealed, and risks were taken, but the team with the biggest return on their investment (ROI), from the anonymous list of companies, took home the prize for this challenge. After each team placed their bets and invested their 'money' into their choice of companies, the challenge leaders, Harrison Lars-Hansen and Luke Lumbard of the Conexus Venture Capital team ran the calculations and revealed the true company names to show who would likely have the best ROI.
With day two coming to an end while the competition to win Big Idea Camp was closer than ever! There was one last challenge to test campers on their memory of everything that had happened in the past two days. It was a battle of points and speed with the highest stakes yet. This challenge meant everything. As campers were given trivia questions on the history of Big Idea Camp and the details they might have overlooked throughout the camp. The passion from the campers was at an all-time high as a secret twist risked teams losing points in the very last challenge.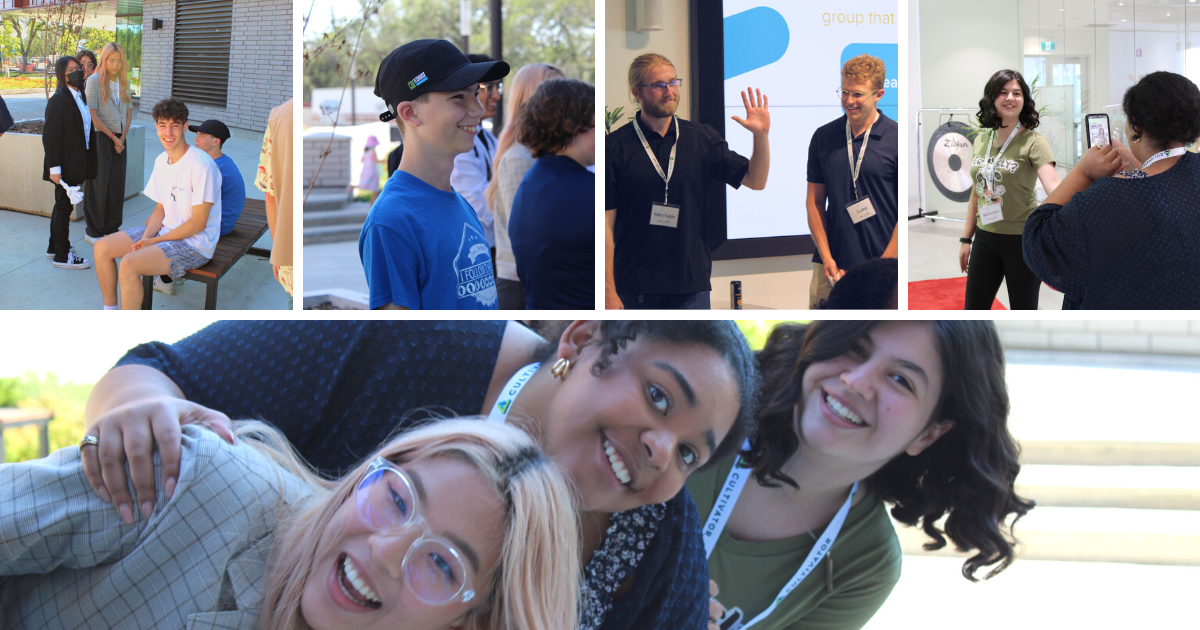 Tallying up the total points from the past 2 days of camp, the self-proclaimed DMZ Panthers took home the WIN of Big Idea Camp 2022! With a record number of Big Idea Campers, this year was by far the BIGGEST Big Idea Camp ever, with the BRIGHTEST memories made, and some of the BOLDEST lessons learned.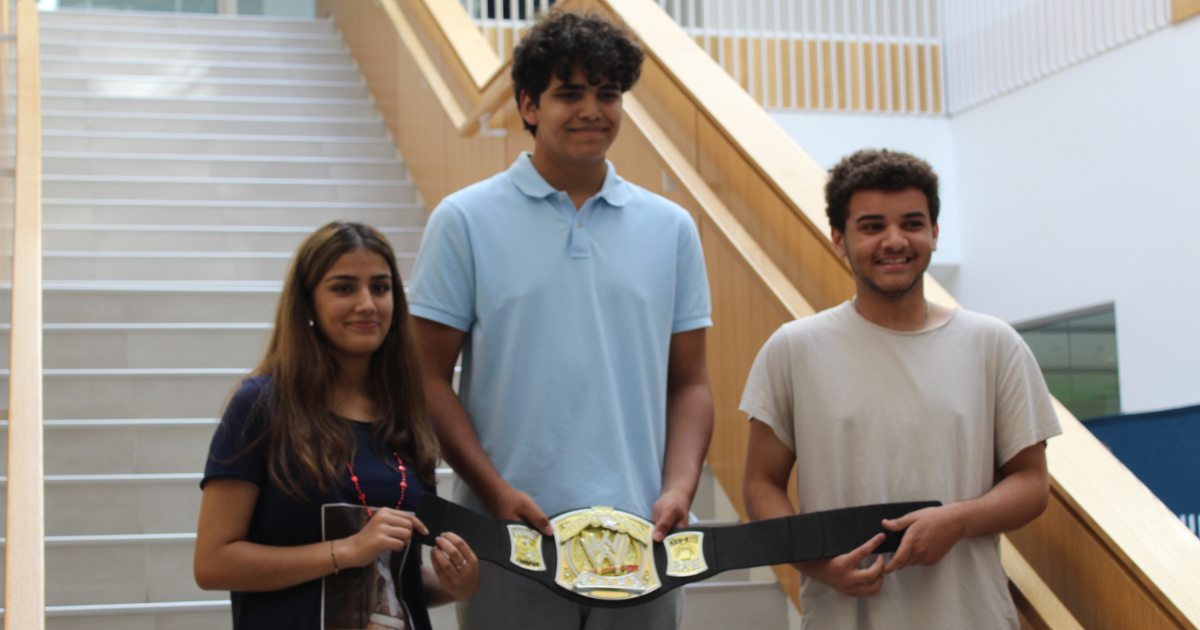 We would like to extend a huge THANK YOU to our camp sponsor this year: Innovation Sask. Without your support we would not have been able to inspire the next wave of tech talent and provide the best experience possible. Let's give 'em 2 👏👏
Check out this recap video created by the StratLab team!