Welcome to the GONG SHOW!
Oh my GONG! Our first GONG WILD 2022 celebration was one for the books! We tied this quarterly event with the START Cohort 6 Demo Day to amplify the experience for founders and make the most out of having guests at the HQ to celebrate together. We started things off by revealing a brand new gong for our Cultivator companies to hit when they reach their monumental milestones.
There is something so symbolic about hearing the rumbling beginning… thunderous thud… and rippling echo… as founders celebrate some of their big wins with a strike of the gong. For the past 3 years, Cultivator has used a small gong as a symbol of perseverance and achievement.
Jordan McFarlen, Incubator Manager, explains "At Cultivator, we get to see the highs and lows of these startups. We want to make sure we are celebrating those highs. Once the Cultivator companies reached $15M in revenue and raised over $20M in private capital… it was time to scale up our celebrations."
We broke in the gong with an epic lineup of founders excited to showcase their latest success from the first quarter of 2022…
Wheelhouse Live – Kyle Gibson, Co-founder + CEO
START Cohort 3 Alumni / Active GROW Company
Kyle was reflective on the transformational moment of becoming a part of Cultivator and the startup community 2 years ago
In the beginning, they were reaching $10K MRR — Kyle is seeing the company steadily grow as they have recently hit $60K MRR in Q1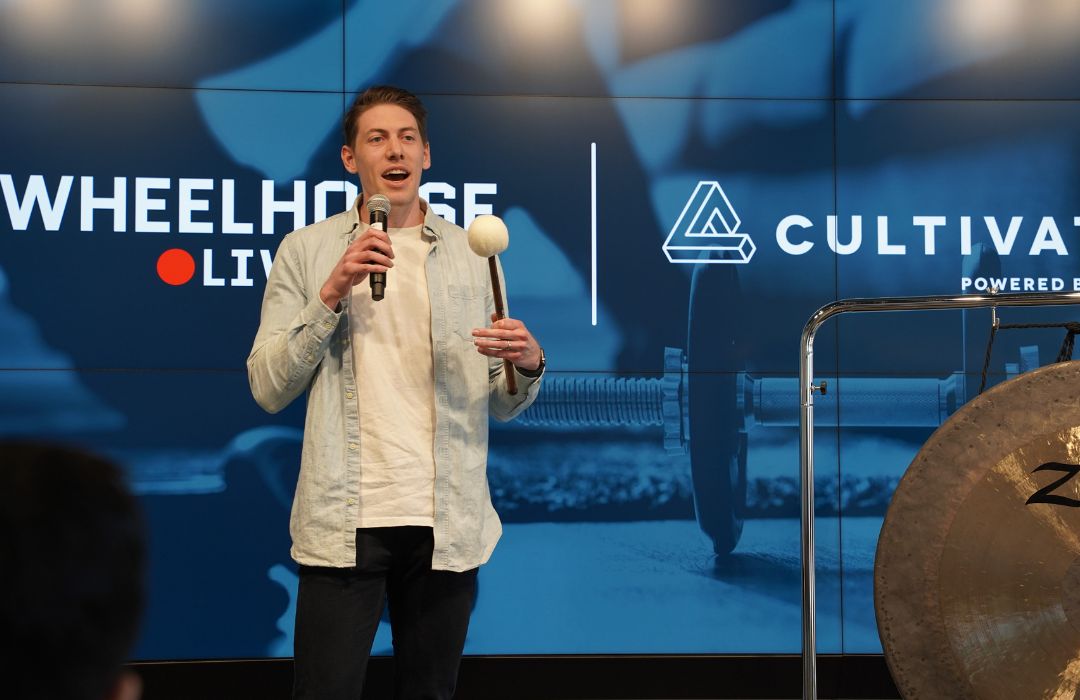 HomeTeam Live – Tanner Goetz, Co-Founder + CEO
START Cohort 5 Alumni (Winner) / Active GROW Company
Tanner drew on his experience of winning START Cohort 5 and identified with the current Cohort 6 founders in the room as he was in their exact same seat less than a year ago.

Closed their $455K pre-seed capital raise

Secured Western Canadian Baseball League Partnership (HomeTeam Live App will carry all 308 Regular Season and Playoff games of the collegiate summer baseball league in Alberta and Saskatchewan. All games, including the WCBL opening day on May 26, 2022, will be streamed exclusively on HomeTeam Live)
Secured League1 BC Partnership (League1 BC is an adult open age Pro-Am League operated by BC Soccer. All 84 Women's & Men's games will be streamed on HomeTeam starting on May 22)

HomeTeam Live equipment is now installed in 30

different venues across Canada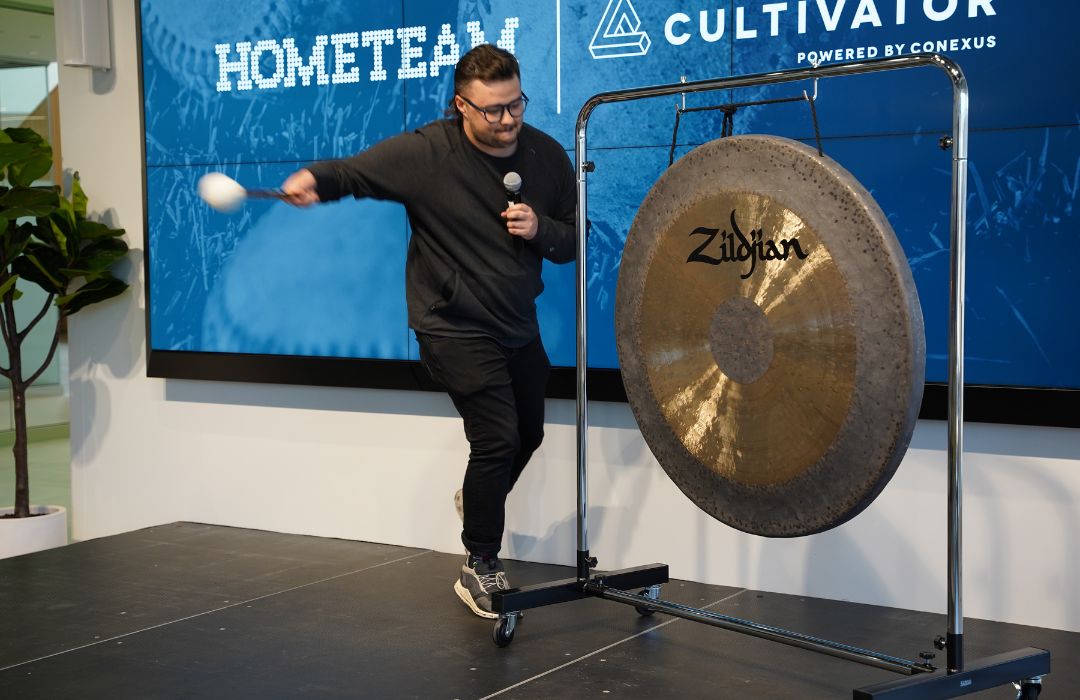 memoryKPR – Jessica McNaughton, Co-Founder + CEO / Taylor Fox, Co-Founder + CTO
START Cohort 1 Alumni  / Active GROW Company
memoryKPR doubled in users and has now been downloaded in over 100 countries

The company launched a program to help cheer on Team Canada at the 2022 Winter Olympics

App has been downloaded in over 100 countries

Received their l

argest customer file with over 50K memories

1 of 10 Canadian companies accepted to the Silicon Valley Digital Accelerator 

Won the Moose Jaw Business Excellence Innovation Award

Announces 2022 capital raise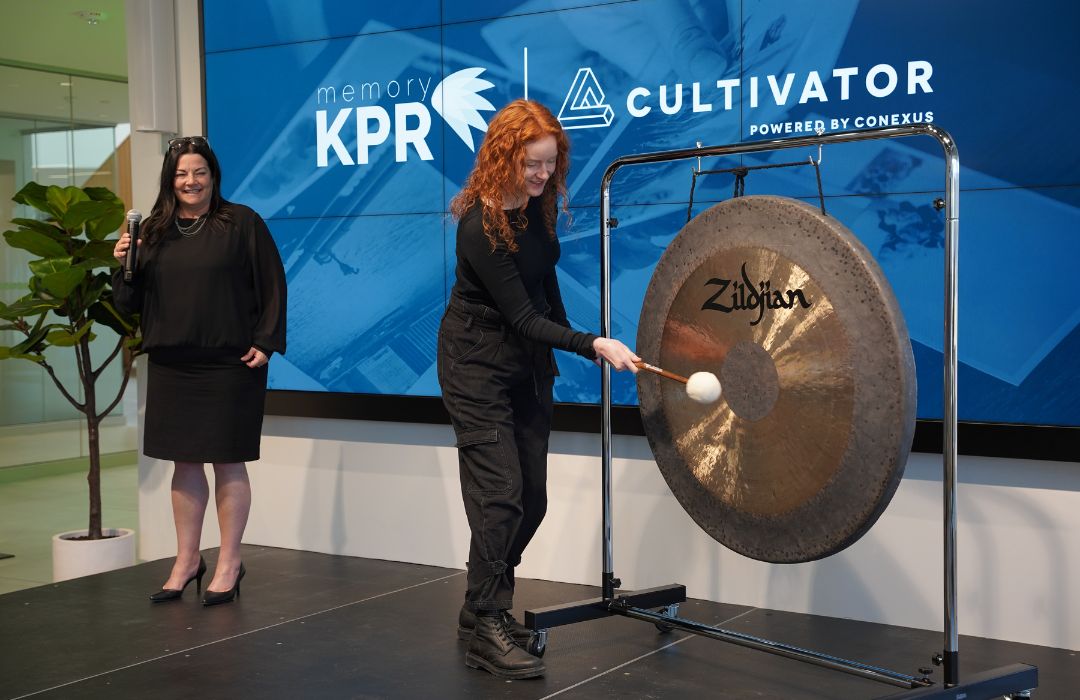 StoreToDoor – Scott Love, Founder + CEO 
START Cohort 4 Alumni (Winner) / Active SCALE Company
Closed their seed raise at $1.25 million

Record Q1 in 2022 

Hit 200,000 MRR in March — looking to double this in Q2 

Expanded to 31 different cities
Scott explained, that it feels like they are "sitting on a rocket ship – and it doesn't want to stop – it's 24 hours –  go go go  – we are just putting our heads down and let it rip"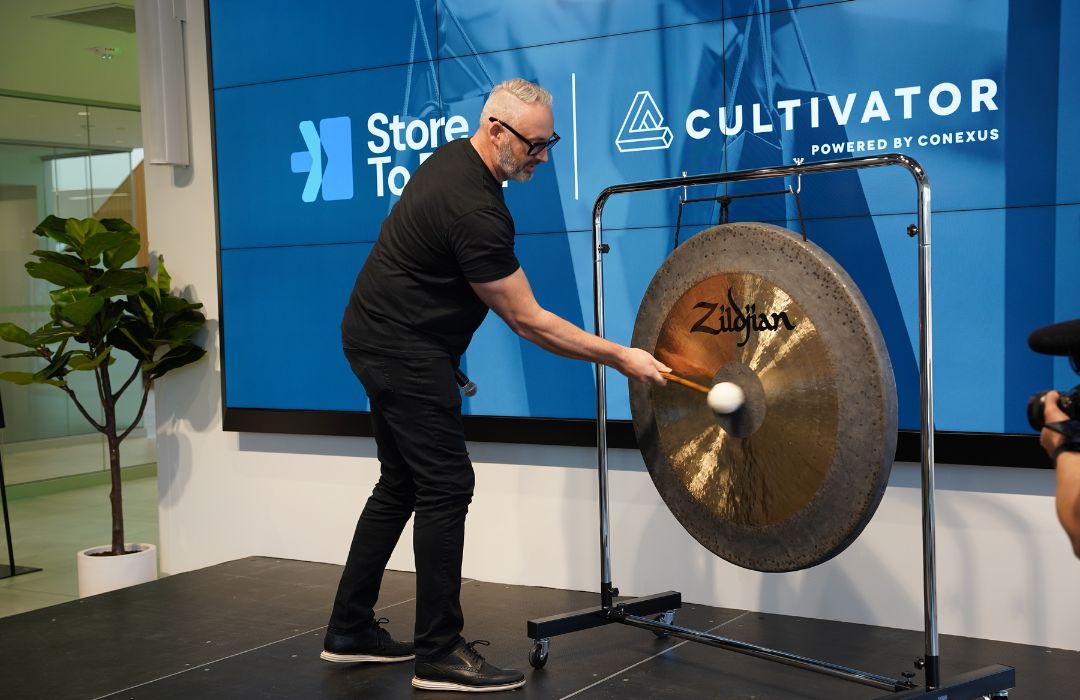 ServiceBox – Jon Clifford, Founder + CEO
GROW Alumni  / Active SCALE Company
Received 400K Prairies Can investment 

Surpassed $800K ARR 

89 new customers

Trending on 25-30 new customers a month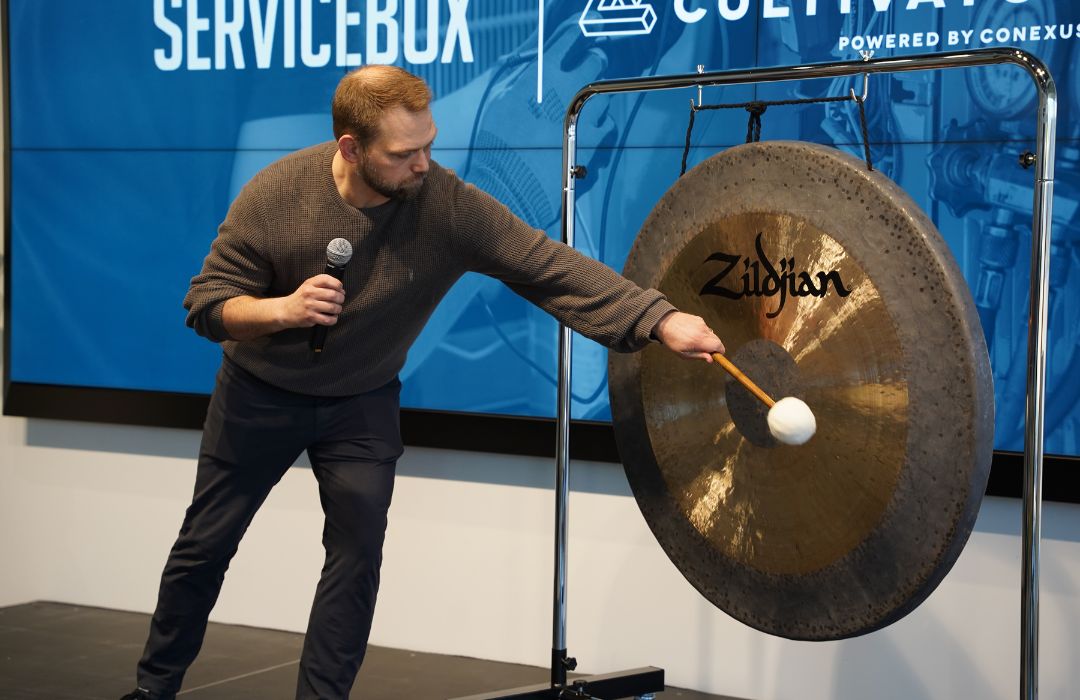 LimbusAI – Jon Giambattista, Co-Founder
GROW Alumni / Active SCALE Company
The company had a monumental Q1, reaching higher revenue than all combined quarters in 2021

Recently hit over $1M in sales in the last 12 months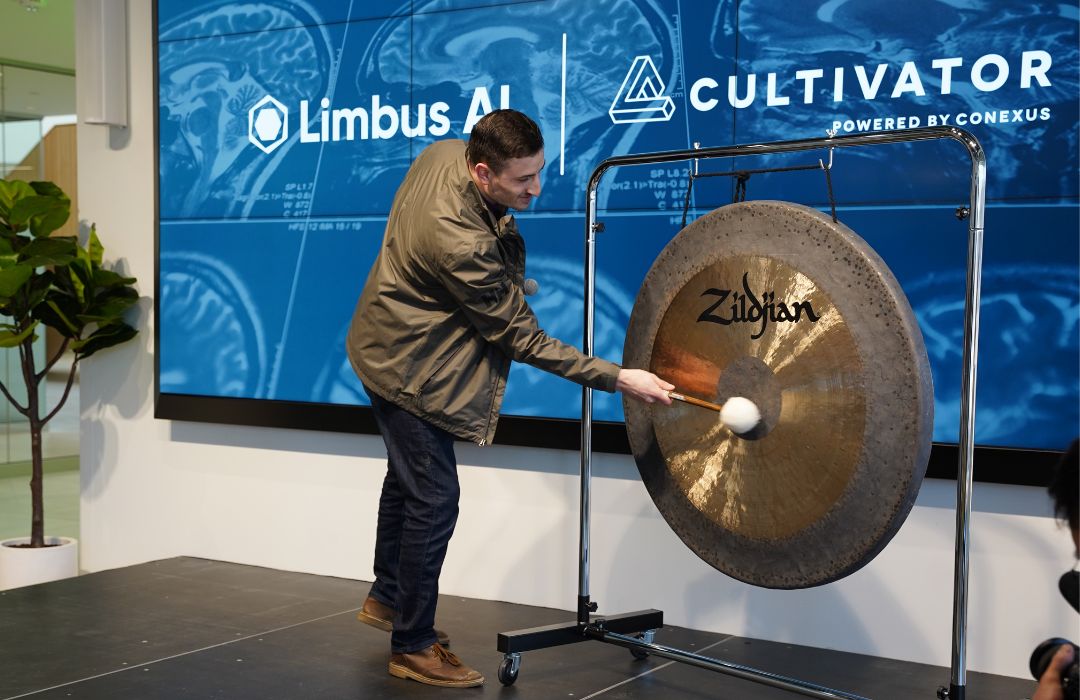 GONG WILD has become an integral part of our Cultivator culture and an event that founders appreciate — Giving them the chance to reflect and celebrate with the startup community.
This new gong is a legacy that will live on and share endless memories and milestones of future founders that take part in Cultivator's programming.
Stay posted for more GONG moments! More to come in Q2!